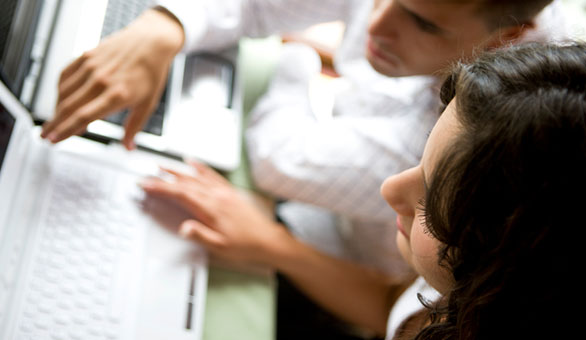 What do you know about your website's visitors? Where do they come from? What are their key preferences? What is your website doing well, and where is it missing the mark? The answers to these questions are crucial for your business and have the potential to save you time and money.
Small business owners, entrepreneurs, and marketers all share a major challenge in creating high-tech products that their customers genuinely enjoy. Assumptions, however, can only take you so far.
'When designing a website, it's easy to assume that everybody is like you,' said the UX Myths Blog.' However, this leads to a strong bias and often ends in an inefficient design. You evidently know a lot about your services and you're website; you're passionate about them. Your users, on the other hand, are likely to not care that much.'
What users ultimately want are easy-to-use resources that help them accomplish basic tasks. In your mind, you may be creating an innovative, revolutionary, and cutting-edge product. Is it likely that your customers feel this way? Not so much.
'They have different attitudes and goals, and just want to get things done on your website,' according to UX Myths.
To figure out what your customers want, you need the right tools. Here are four to help you get started:
1. UserTesting
Historically, the process of conducting usability research has been expensive and resource intensive.
'Traditional usability testing involves recruiting users, hiring a moderator, and renting a facility where users perform website tasks while being videotaped,' UserTesting Founder and CEO Darrell Benatar said in the Official Google Enterprise Blog.
This inefficiency inspired the business behind UserTesting.com, a platform that provides marketers, product designers, and business owners with recordings of people using their websites.
'Everyone talks about how important usability testing is, but 99 percent of website owners have never done it,' Benatar said. 'We started UserTesting...to make it so fast and easy that no one would have an excuse not to do it.'
This service comes with a variety of options for website and app designers. Both enterprise and self-serve options are available for web-based and mobile testing solutions.
2. CrazyEgg Heatmaps
Are your website visitors clicking in the places that are most conducive to sales? Unless you run a website heatmap, you may never know the answer.
'A heatmap is an easy way to understand what users do on your site,' heatmap tool provider CrazyEgg said on its company homepage. 'It's a visual representation showing you where users click and what they do.'
The goal of a heatmap is to help businesses read between the lines to increase conversions and sales. Compare where and how users are actually scrolling and clicking to where and how they should be scrolling and clicking.
As with usability research, heatmaps have historically been expensive and out of reach for the majority of entrepreneurs and small business owners. CrazyEgg has developed an inexpensive tool to fill that gap.
3. Facebook Insights
Facebook is a goldmine for demographic data. Are you making the most of the social media resources and data points available to your business?
If you have a company Facebook page, you have access to Facebook's free Insights tool that tells you who your fans are, where they come from, and how they are engaging with your content. You can use this information to better understand who your customers are and what peaks their interests.
Keep in mind that your Facebook fans are only a portion of your overall customer base — you can't assume that trends among your Facebook fans will be identical to trends on your website. You can, however, leverage Facebook Insights to pinpoint general trends.
If you're having doubts about your website design or new product feature, for instance, your Facebook community is a place to turn. Have a question? Post it as a status update, and see what responses you get.
4. UserVoice
To collect user feedback, you need expensive market research tools or a dedicated support team, right? Shouldn't you also be a large enterprise? Otherwise, it's just not worth it, is it? Wrong, wrong, and wrong. UserVoice is a low-cost platform that provides all-in-one feedback management.
'According to Richard White, Founder and CEO of UserVoice, the startup's products like UserVoice Feedback, a hosted tool for gathering and prioritizing product ideas directly from a company's customers and Helpdesk, an easy-to-use ticketing system that lets companies solve more customer service problems in less time, have led to 75,000 signups and 40 million user interactions,' Rip Empson wrote in a TechCrunch article last November.
What are your customer's biggest pain points? By collecting consistent feedback, you'll be able to answer that question.
Most Importantly
When researching your users, focus on your company's most important business objectives, including sales and conversions. What problems are stopping people from buying? Would your customers recommend your product to a friend?
What are some of the most important lessons you've learned from customer research, and what advice would you share with fellow researchers, website administrators, and business owners?