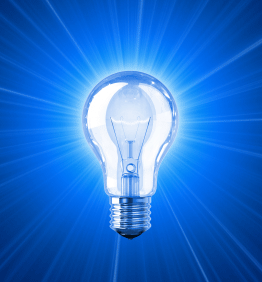 It recently came to my attention that one of our customers, The KARS Consulting Group, is using our Extensions feature in a brilliant way.
As a small consulting company or freelancer with a handful of clients, your relationship with each client is imperative to the success of you and your business. Any extra effort or personal touch goes a long way.
So what is this entrepreneur doing that is so great?
Creating personalized extensions for each client.
Each client has their own extension with a personalized name greeting and voicemail. When the client calls in, they're addressed with a greeting specifically for their company, the business knows who is calling so the call can be routed to the right person, and even when no one can take the call, there is a personalized voicemail message. What a great concept!
By creating these personal extensions, your business is able to accurately track call time through online call reports, save time by automatically directing calls to the right people and eliminate miscommunication issues. All without any extra costs.
While there are companies out there that help your business handle this process internally, what makes Grasshopper's virtual phone system so unique is that it actually makes it easier for your customers to communicate with you.
What are the benefits to your customers?
A personalized number, with personalized greetings immediately tells the client they are important to you. The customer has something that is dedicated to them.

Imagine if you called up a business and they greeted you by name before you even said who it was. This isn't something that commonly happens and can go a long way toward transforming a customer into a brand loyalist.

A customer calls, you see the number and immediately are able to pull up all their information before you even say hello, saving them time.

With a dedicated extension & voice mail, the client knows even if they have to leave a voice mail, it will not get lost in a sea of others.
Creating personalized extensions and greetings is really a great way to use the extensions feature and definitely something other small businesses should consider. It is an invaluable way to make your clients feel special and helps both parties be more efficient.
Are there any other creative ways companies are using their phone system to make customers feel important?