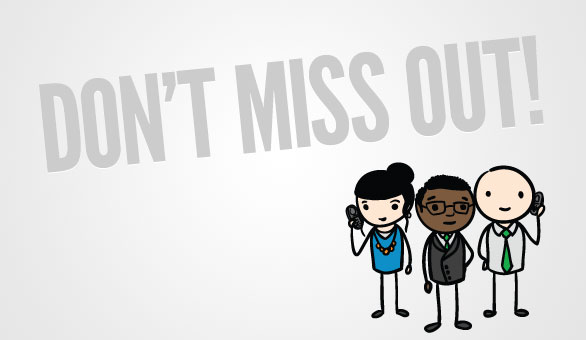 A few months ago we decided to launch a newsletter for our customers. We're always reading all sorts of interesting, inspiring and downright awesome articles about growing your small business and we thought everyone should benefit.  We started this newsletter with the intention of sharing all this great content with just our customers but since we got such a positive response we thought we'd extend the invitation!
Now, this isn't your standard company newsletter. You know the "we did this," "we won this," ones. No one wants their inbox clogged up with that stuff!
Every month we compile the top 6 stories from around the web, that we think every entrepreneur should read, into 1 quick and easy to read email.  The newsletter goes out on first Monday of every month.  No more, no less. Just one email, once a month.
Want to check it out before you subscribe? Have a look at the one we sent out last month: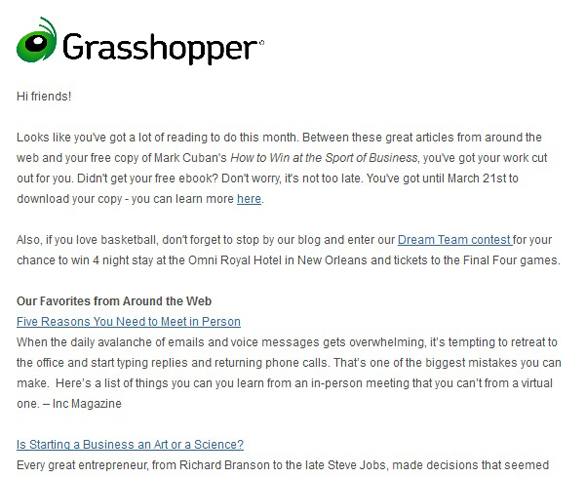 Interested?  Subscribe to our newsletter now to make sure you get our April 2nd newsletter.