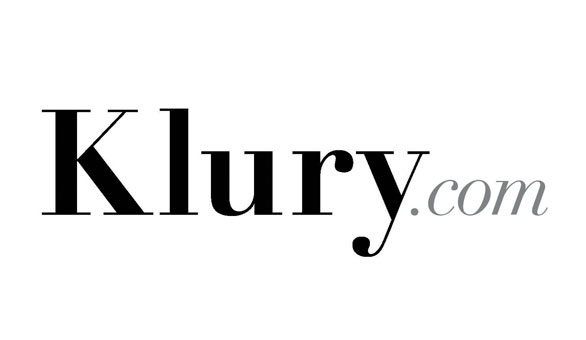 This week's customer spotlight is on Klury, a company started by father-daughter duo, Mandy and Bob Russell. Klury makes luxury, designer fashion items available to everyone, even those on the tightest of budgets. Since it's April launch, Klury has been disrupting the consignment industry with their innovative approach to buying and selling your designer items.
With traditional consignment stores, it can take upwards of three months or more to sell your items and get paid for them.  Klury on the other hand makes sellers an offer upfront and if accepted, sellers receive payment for their item(s) within two business days. Three months compared to two days, now that's a big difference!
Where did the idea for Klury come from?
While doing her annual closet cleaning, Mandy was left with a pile full of hardly used clothing and as a college student, she had limited resources to replenish her closet. So, what's one to do? Her options were limited. She could either sell them on eBay, or bring them into a consignment shop. Both required time and patience – two things Mandy did not have. Neither of these options were ideal and that's where the idea for Klury came from.
After graduating college and being in the same boat as a lot of recent graduates, Mandy found herself looking for jobs that unfortunately, just weren't there.  With a passion for fashion, and degrees in both marketing and design, Mandy decided to take the leap into entrepreneurship. With the help of her father, they set out to create a business based on the idea of a revolving designer closet on a budget.
How does it work?
Klury helps you replenish your designer wardrobe quickly, easily and on a budget all-the-while eliminating the uncertainty that comes along with buying pre-owned luxury items from consignment stores or on eBay.
Here's how it works:

Pretty easy, right? Also, if you don't like the offer they propose you can simply reject it and the only thing you've lost is the few minutes it took you to submit your item for consideration. Much better than the time you would waste lugging your stuff to the consignment store or listing your items on eBay.
One of the big issues with that comes with designer consignment is authenticity. For Klury, it's extremely important to make sure that they maintain the integrity of the brands they're selling so they have a team of experts on hand to help ensure that all items they receive are 100% authentic before they sell them.  This way they're covered and buyers have nothing to worry about. You can feel confident that what you're buying is real and that you're getting a great deal!
What makes Klury different?
If you haven't noticed yet, Klury is out to change the way the consignment industry works.  They pride themselves on doing things differently (and better!). For starters, they pay you for your clothing up front, do it in a timely manner and selling your clothes to them is simple. What's not to love about them?
Simply put, Klury makes selling your pre-owned designer clothing completely painless. Be sure to check them out today! Don't forget to follow them on Twitter and become a fan on Facebook, too!
Want the chance to be featured as a customer spotlight on our blog too? Tell us your story!