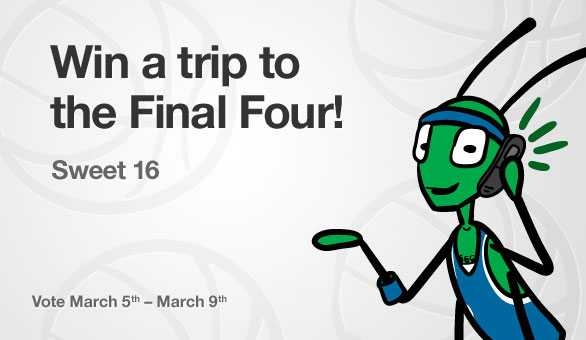 Last week we launched our Take Your Dream Team to the Final Four contest.  We asked people to submit their startup dream team for a chance to win a trip to the Final Four. A startup dream team is made up of a CEO, location, product type, funding and an exit strategy chosen from our list with the option to use a wildcard in any one category.
Unfortunately, we only received 5 team submissions, meaning we were unable to select the top 16 teams to move onto the Sweet 16 round which was supposed to take place this week.
With that said, there will be a slight change in how the contest will play out.  We are going to extend the deadline to submit a team to this Friday, March 9th at 8 PM EST. Submit your team here.
The 5 teams that were submitted by the deadline last week will automatically be moved on to week 3, the Elite 8 round.  This will be the first official round of public voting.
This means there are still 3 slots left to fill in our Elite 8 round.  Submit a team now to be entered for a chance to win a 4 night stay at the Omni Royal Hotel in New Orleans, and tickets to the Final Four games. We will pick the 3 teams for the remaining slots in the Elite 8 round and announce all 8 teams that make it to week 3 on Monday, March 12 at 9 AM EST.
You can read about the contest rules and details here.
Submit your startup dream team here and help us spread the word! [Tweet this contest out to your friends.](http://twitter.com/?status=Grasshopper is giving away a trip to the Final Four! Submit your startup dream team for a chance to win - http://gras.sh/85)