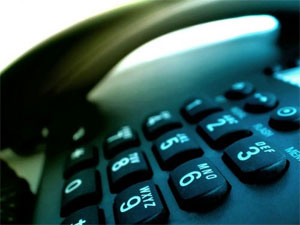 When you start a business there are obviously a number of things you need to think about. One of these things is your phone system. While it may seem fine to start with your cell phone, eventually you will want to expand, have a dedicated number, hire employees and so on. Using your personal cell phone probably isn't going to work for long.
What is it you will really need though? A big expensive PBX system? An extra phone line? A virtual phone system is a low cost solution that may be exactly what you need.
Here are a few things to consider when choosing your phone system & plan:
Phone Numbers
Your phone number is the first thing to consider and hopefully will stay with you as your business grows. Your phone number will be how your customers communicate with you.
**Do you need a phone number or do you already have one?**If you already have a toll free number (or local), Grasshopper offers number transfers (or number porting). At sign up, simply choose the 'Transfer an existing number' option. It's easy and you won't have to worry about updating business cards or marketing materials.

**Do you want a toll free number for your business?**Toll free numbers can have an extremely positive impact on small businesses. It not only helps you look more professional to customers and potential customers but also has proven to elicit more calls from customers than a traditional number.

**What kind of toll free number?**There are three main types of toll free numbers out there - True 800 numbers, general 1 800 numbers and vanity numbers. True 800 numbers contain the '800' prefix, general 800 numbers include 888, 866 and 877, and vanity numbers spell out your product or business name. Here are some tips on choosing a toll free number.
Office Space
Have a home office? Work from the road? Have a co-working space? The great thing about a virtual phone system is that no matter where you work, you can have your business number forwarded to any number on any phone.
If you are often out of the office, it makes a lot of sense to have a virtual number. Anytime a potential customer calls, you won't have to worry about missing the call because you can simply forward it to your cell phone. Receive a voicemail? The voice mail will be emailed to you, ensuring that you can listen to it or read it (with the Read Your Voicemail feature) at any time.
Additional Extensions
When you start a business, you intend to grow, make money, hire employees, etc. When thinking about your phone system, determine if you are going to need to add extensions. (Note - all Grasshopper plans offer extensions).
How many employees do you have? If you have employees, you are probably going to want to give them their own extension with their own voice mail box. More importantly, if your employees are not located in the same place, it is even more important that they be able to have their own extension that can be forwarded to their phone.

**Do you have a sales or support team?**If so, consider creating extensions dedicated to those departments. This way, when a call comes in, you know exactly what it is in regards to. Are you the sales and support team? By creating specific extensions, you will know what the call is about as it comes in, allowing you to mentally prepare before you even answer.
Minutes
This is probably the biggest factor when choosing your actual virtual phone system plan. For most 1-2 person operations, a plan with a large number of minutes probably isn't going to be necessary. However, maybe you have a partner in another city, do a lot of cold calling, or the majority of your meetings are done over the phone.
You also need to factor in how many employees you have. How often are they on the phone? Do they speak with clients? Is there a sales or support team that is constantly taking calls? If so, a plan with more minutes will be necessary.
A virtual phone system is a great option for small businesses and Grasshopper offers three plans to fit your needs.