Last week we ran a contest on Twitter for our Grasshopper Group followers. The rules were simple, follow us on Twitter at @GHGroup, tweet the best startup advice you've received, and include the hashtag #GHGroup. We selected a winner each day to win a $50 Amazon gift card. The whole point of this contest was to get our entrepreneurial followers to share their best piece of advice with other entrepreneurs who may need it. We have compiled all of the entries here so that those who are not on Twitter or those who didn't follow the contest, can benefit from the advice that others shared with us.
Here is the advice we received:
Lastly, the most creative tweet of all came from @MaximSpiegel. His advice comes from Michael Scott…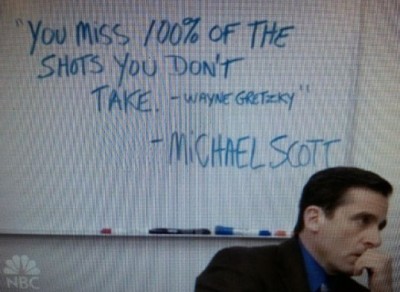 To see all of the winning entries, check out our contest blog post here.
What's the best startup advice you have received? Add to the list or tell us your favorite piece of advice from the entries above, in the comments section below!