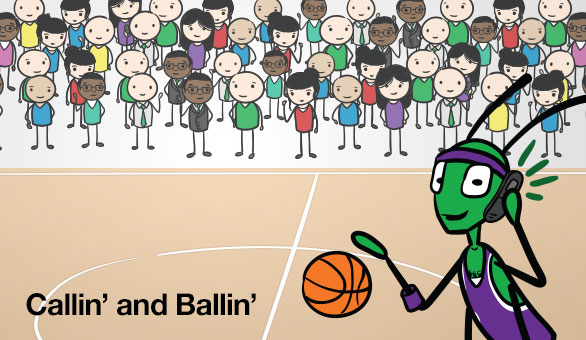 After much deliberation and painstaking consideration, we're pleased to announce the winner of our Gary Needs a Caption Contest. The winning caption is...
Callin' and Ballin'
Congratulations to Perry B. for her inspiring caption! She'll be receiving her $50 Amazon gift card and spring treat basket soon!
We also held the contest internally, and Stacy K. won our employee prize with:
Hey…I'm pretty busy right now. Don't BUG me while I'm trying to take this shot!
Honorable Mentions:
Thank you for calling our 24/7 Customer Service, how may I help you? - Brian P.

Wrong grasshopper. Try 1-800-820-8210. -Daniel H.

Nobody's cheering mom…. it's like crickets in here. - Ryan C.

No, I know what you mean. LeBron's been a total praying mantis lately - Jenn
Thank you to everyone who participated. You made us smile!
Keep following Grasshopper to participate in our next contest :-D