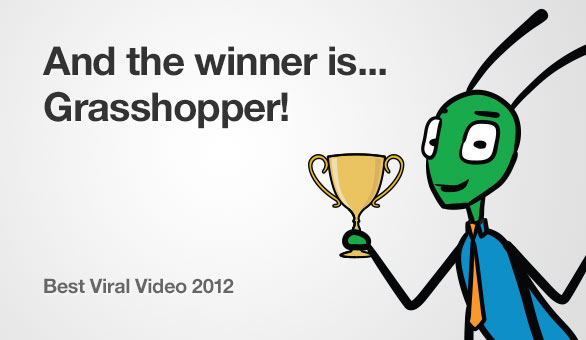 Watch out, Ben Affleck! We're on your tail. Today, OpenView Labs released the results of its B2B Video Content Oscars. Grasshopper's Sh*t Entrepreneurs Say was up for a nomination… and we won!
We're proud to announce that we took the Oscar for Best Viral Video with Sh*t Entrepreneurs Say. We were up against awesome video content from HubSpot and Instructure. Check out our winning clip, along with cool videos from the runners up.
*Sht Entrepreneurs Say by Grasshopper
Inbound Style by HubSpot
Harlem Shake V1 (Canvas Edition) by Instructure
Nice work, everyone! Got any cool B2B videos to share? Tell us in the comments!