Mother's Day is fast approaching. Celebrated in the U.S. on May 14th this year, the whole season is about celebrating and appreciating the women who raise us – who teach and inspire us to achieve greatness.
This year, we wanted to shine a light on a group of moms near and dear to our heart here at Grasshopper – entrepreneur moms.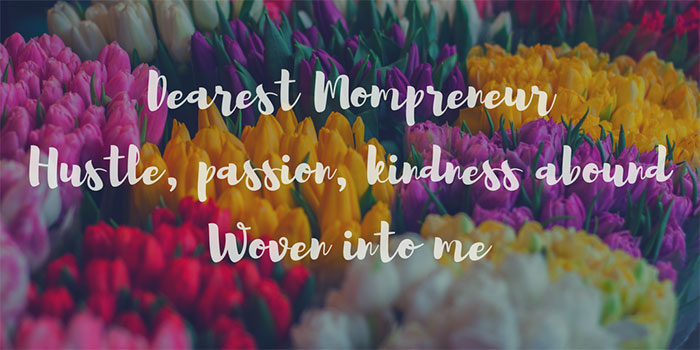 We talked to some friends whose mothers are entrepreneurs to see what unique lessons they learned, about life and about business, from their entrepreneurial mothers. Here's what they had to say:
Inspiration for Entrepreneurial Dreams of Their Own
My mother's work-life balance and her income was highly inspiring for me. It's due to her that I've always aimed at becoming an entrepreneur myself, the sheer ability to control your own time was such an important [thing] to me. – Paul Koger
"I'm self-employed myself and I might not have had the courage to 'take the leap' if I hadn't seen my [mother] do it herself and make a success of it. She took the mystery out of it. It was also helpful to be able to ask her advice and pick her brain when I was starting out." – Steve Morgan
(Mom's business: Computer Recruiter)
Hard Work & Tenacity Always Win
Don't take no sh*t. – Mary Mallard
"[One] key thing she taught me was to decide what I wanted, and know that it was possible, and not let anyone tell me different. When she had a goal in mind, nothing would deter her." – Elisabeth Elman Feldman
(Mom's business: Summit Center for Learning)
Follow Your Passion
"What I learned from her ... is this: If you want to make a living by sharing your passion with others and being dedicated to lifelong learning, you certainly can do that. My mother loves the field of nutrition, and loves helping people change their lives for the better. She has spent the majority of her adult life doing just that – and has inspired me to do the same." – Ekpedeme Pamay M. Bassey
(Mom's business: Better Health Gourmet)
Customer Service is King
I gained a lot experience working for my mom, the most important thing I learned from her was the importance of great customer service. Repeat customers and word of mouth were the reason her business was capable of surviving in a saturated and competitive industry. – Lisa Chu
Share With Us
Were you raised by an entrepreneur mom? Give her a shout-out and share your thoughts with us in the comments below.