If you're designing a new website, creating a sales presentation, or taking the plunge to create a logo, design is invaluable. If you're not a pro with Photoshop or InDesign, your best bet is to hire a freelance designer.
If you turn to Google, you'll likely receive thousands of results. Depending on the type of freelancer you are looking for, those results may be local to you or all across the globe.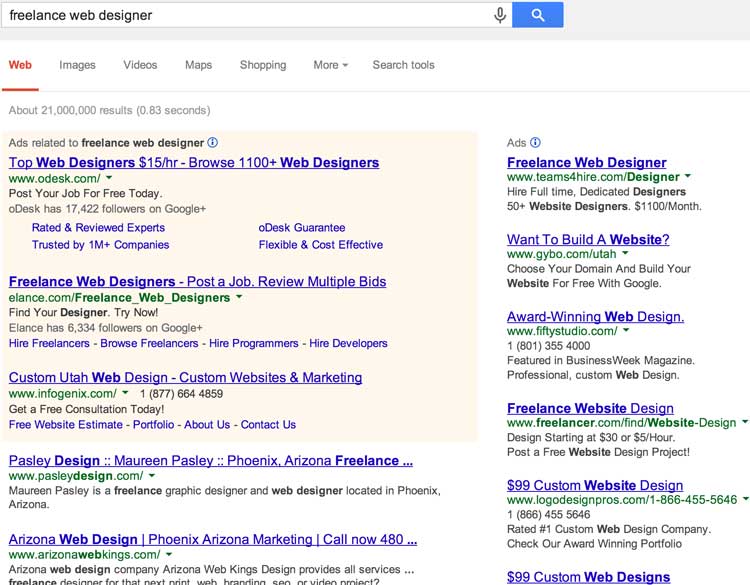 But you don't want to find just any freelancer – you want to find one that is perfect for the job. Anyone can create a website and optimize it to come up in search results. But not just anyone will rock at the project that you need to outsource. Not to mention, when you find somebody awesome, you can rely on that person for the long haul.
It's critical that you find the perfect person from the get-go. Your design is a reflection of your brand and is an important variable in your company's ability to grow.
According to a recent study from 3M Corporation, 90% of information transmitted to the brain is visual, and visuals are processed 60,000 times faster in the brain than text. That's why it's so important to find a designer who can communicate your business's value in a clear and compelling way.
Design is an important – and often expensive – investment. Don't throw darts in the dark and risk wasting time or money. Follow this guide to fine the perfect fit.
Choosing a Designer You'll Love
Great work comes from (1) great communication and (2) skills. It's important to balance both when evaluating potential design candidates.
Take the time upfront to evaluate candidates – take the breathing room to find a fit that feels just right.
Step 1: Browse work samples
If you don't like the websites in a designer's portfolio, the writing in a writer's samples, or the photos in a photographer's gallery, then you probably won't like the work they do for you. It doesn't necessarily mean the freelancer isn't good at what they do, but their style doesn't match yours.
Listen to your gut. It doesn't matter what brands the designer has worked with or how many years of agency experience they have. The match needs to feel right. This is one situation that requires you to think with your emotions.
Design is subjective, and you know your company best.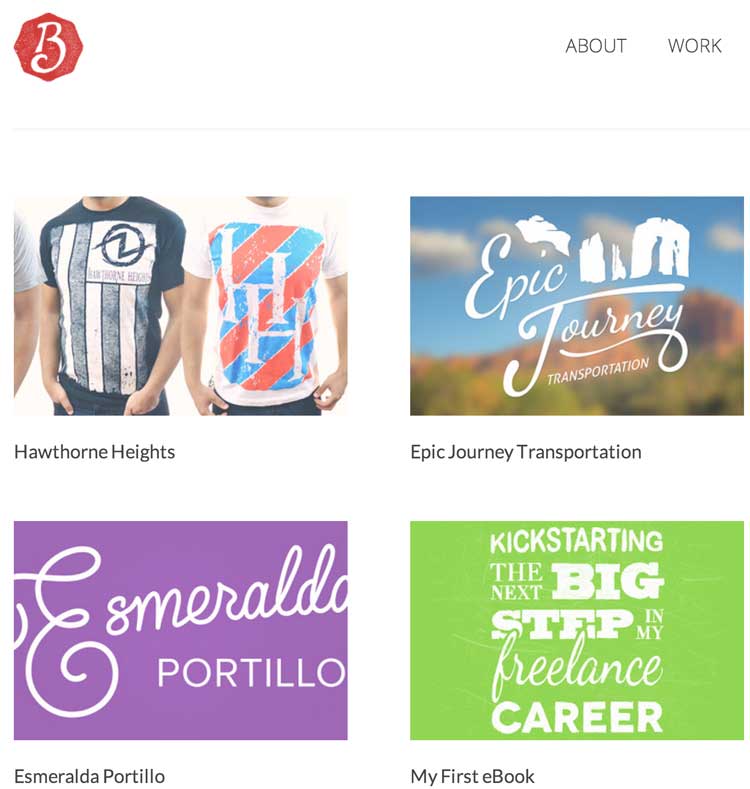 Step 2: Request testimonials
Testimonials show that a freelancer works well with others. Be sure that your freelancer has some on their website, LinkedIn profile, or online portfolio. You may even want to contact one or two of them to see if they have any other insights into the freelancer's work.
Learn about the freelancer's client service ethic and working style to make sure that the fit is just right.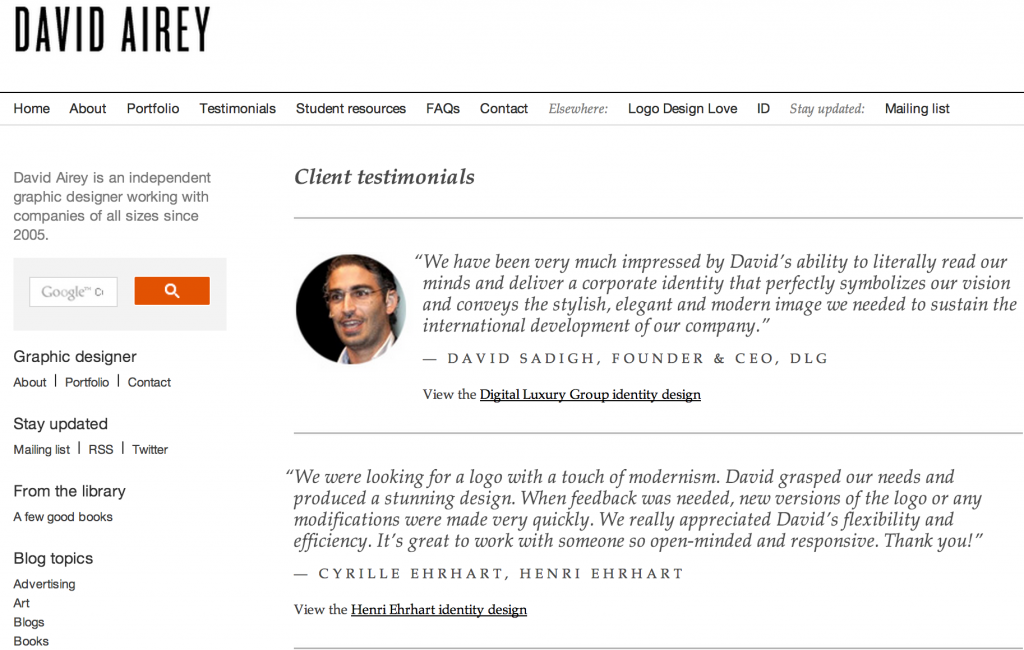 Step 3: Examine how they market themselves
People who specialize in something should be able to use it for themselves effectively. A freelance web designer shouldn't have an ugly website, a freelance writer shouldn't have poorly written sales copy, and a freelance photographer shouldn't have a shady-looking headshot.
See how a freelancer uses their skills for themselves – if you're hiring someone to build your website, you'll want to know that they are able to use their design skills for themselves.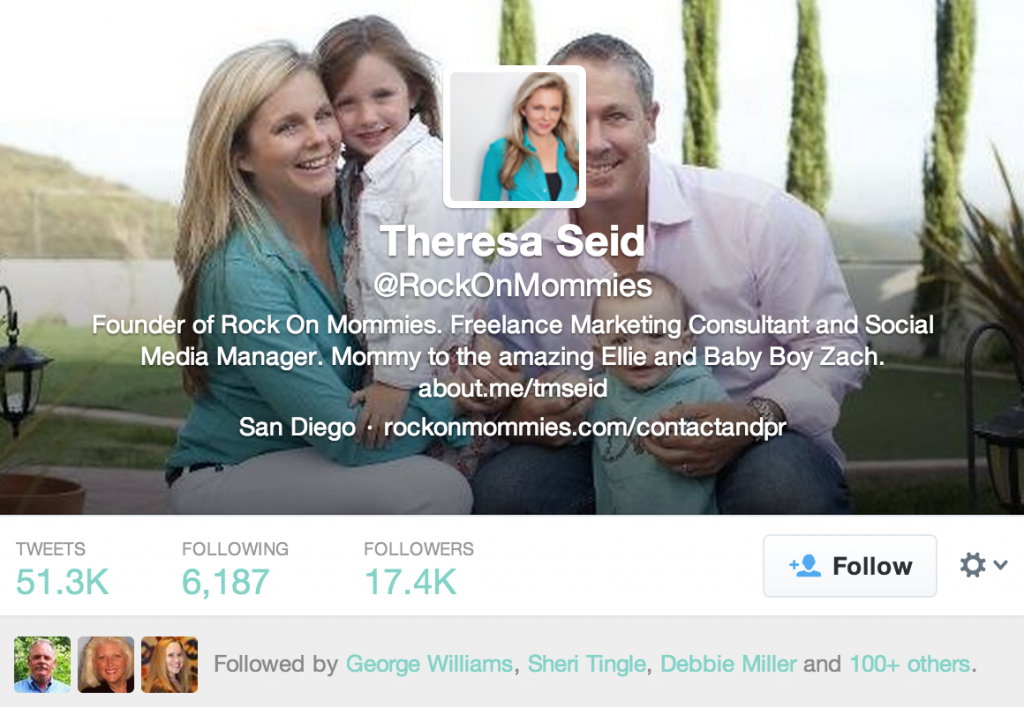 Starting Your Search
So where can you search for freelancers and find all of the above information? Here are some great places to start.
Step 1: Use Google to survey the landscape
The process of finding the right designer starts with a thorough understanding of what you need. Especially if you're hiring a freelancer for the first time, it will be important to have a general understanding of your options.  Who is working with your favorite brands? Are there particular styles that you are fond of? Are there any names of freelancers that you have come across?
Don't commit to a particular designer just yet. Keep your heart and mind open. At this point, your goal is to identify what you want and who you think you might enjoy working with.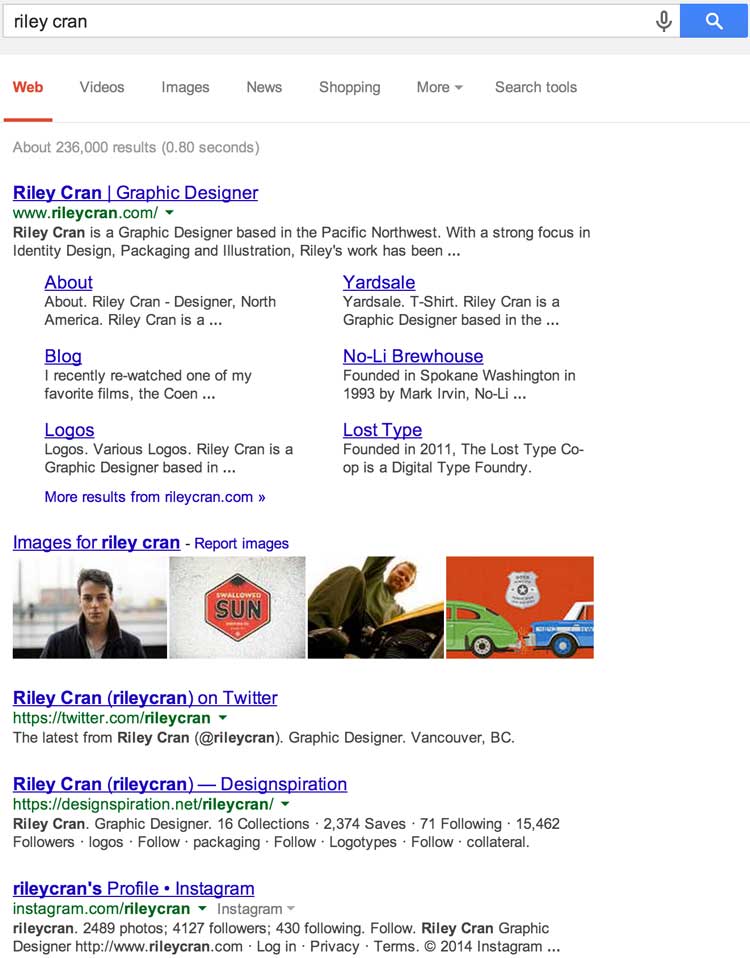 Step 2: Talk to your network
Personal referrals are powerful. Ask your friends to recommend designers with whom they've worked in the past.
Personal referrals are invaluable for finding top talent. Here's why:
You'll find freelancers who are dependable and realiable – with a history of delivering great work.

Hiring strangers always comes with a risk. Referrals are a sure sign that you are working with someone that you can trust.

Great designers are unbelievably busy but will be more likely to work with friends of clients.
LinkedIn is one resource that can help you get started. Talk to your connections to see who they've recommended.
You can use the same keyword combinations that you would use on Google to find freelancers – you may even discover some that are already in your professional network. Plus, you can get a quick look at their skills by looking at their endorsements.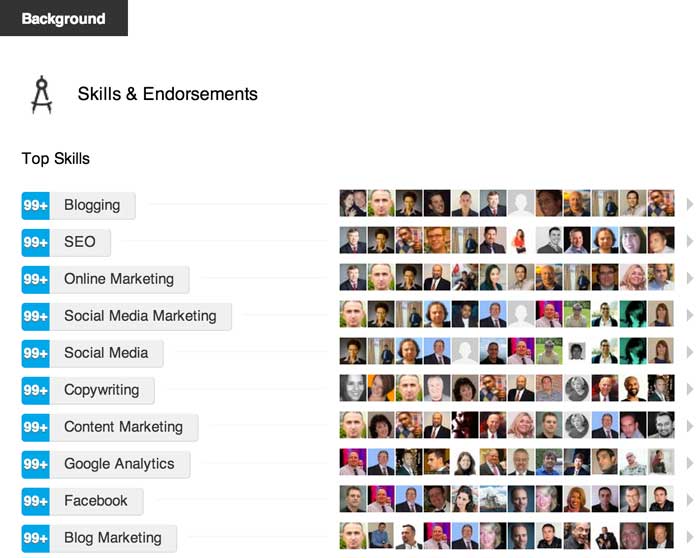 Step 3: Rely on a curated marketplace
Your network may not be the best solution for finding the right designer – or, you may be in a time crunch. Small business owners are typically time strapped, which is a major pain point – you may not have time to browse through portfolios and research testimonial.
In addition to search and social media, there are great freelance networks that can connect you with quality designers. Take heed though – freelance networks are not created equally and vary in quality.
You'll want to search beyond the ones that just list freelancers like classifieds.  It's important to find a network that emphasizes the quality standards, personal touch, and workflow tools that you need.
This is actually a big reason why we created Coworks. My co-founder and I started out building a completely different product – a website where people could research information and find answers to their questions. We quickly realized that we were having trouble finding quality freelancers – ones with design experience and strong relationship-building skills.
We found cookie cutter, inexpensive, and 'mechanical' models that ended up costing us money. We kept having to re-do work that didn't like. We realized that we would actually save money by investing more up front.
The problem was that we couldn't find these great designers.
So we completely revamped our company's business model to create a premium, invite-only marketplace for freelance work. We built workflow tools that emphasize relationship-building, efficiency, and people. We screen all designers, developers, and content creators to build a community that celebrates great work. In other words, we've solved the problem of not having a 'ready to access' network of great designers (and other freelancers too).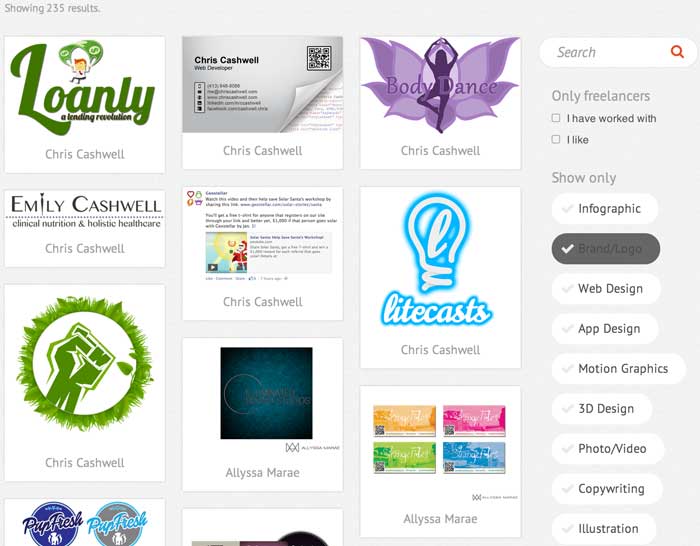 Best of all, sites like these not only allow you to find freelancers, but they also help you work with them by giving you a platform to share project details, managing payments, and much more.
Be an Awesome Client
Want to get the best work out of your freelancer? Then you've got to make your freelancer love you. Freelancers get to pick and choose the work you do and the clients they work with. If you're annoying, you'll go straight to the bottom of the list. So be the client that your designer loves to work with. Here are some tips.
Respect Their Time – Chances are, a freelancer is going to be working with more than one client at a time. You don't want another client to be taking away the time they spend on your project, and similarly, you don't want to be the client taking away the time they spend on other projects either. Try to keep communications concise and to a minimum to ensure they are spending more time working on your projects and less time just talking about them.

Be Considerate of Time Zones – Is your freelancer on the other side of the world? If so, don't be calling them at 2AM. If you want to work with a freelancer who operates on your schedule, you need to build this consideration into your hiring process.

Pay Well – A well-paid freelancer is a happy one. If you're consistently late with payments, or always trying to get them to cut their rates or do freebies, you'll likely move down their totem pole of priorities.

Offer to Leave a Testimonial – If you like your freelancer's work, tell the world about it. They will be extremely grateful, and that gratitude will likely show in the next project they do for you.

Ask for Feedback – Your freelancers have a wealth of expertise and creative capabilities. Ask your designer to weigh in with their thoughts, and look at the partnership as a true collaboration.

Think Long-Term – You'll probably need design work again the future. Take your first project as an opportunity to get to know your designer's work style. Approach the relationship as if you'll be working together again and again.

Be Self-Aware – Not sure what it means to be a horrible client? Read the 'Clients from Hell' blog.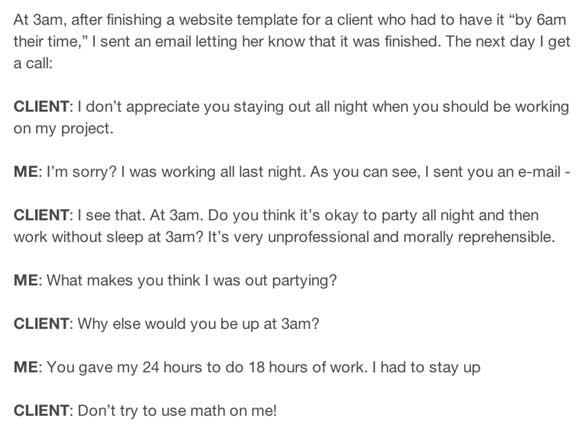 Final Thoughts
I hope that you are excited about diving into the world of design. If you take the due diligence to find a great freelancer from the start using search, social media, and curated marketplaces, then you'll likely have someone you can turn to again and again for your most important projects. And if you treat them well, you'll have someone who is more than happy to do their best work for you for the long haul.