How great would it be to have every customer pay you for 10 years straight?
Sounds whacky, right?
But the dream is possible. Think about how long you've been buying cell phones... or how many sandwiches you've bought from your favorite shop. You keep giving those places your business, and you'll probably keep giving them business into the future.
It costs 5 times more to acquire a new customer than it does to keep an old one, but retention is no piece of cake. Getting customers to choose you over and over again can be tough.
That's why we've compiled this list of our favorite resources for retaining customers. There are many more out there, and we hope you'll share your favorites in the comments!
Improving Email Strategy
Read this if… you send any emails aimed at conversion. The article gives an example of a product follow-up that makes people actually want to buy the product.
Read this if… you're looking for an overview of, well, email best practices. This is an overview of the dos and don'ts of email to foster customer relationships. Discusses email throughout the lifecycle of a customer.
Customer Loyalty
Read this if… you don't currently do anything for customer loyalty. This one looks at the absolutely vital aspects of loyalty through the lens of a travel company.
Read this if… you have happy customers but no repeat business. Talks about leveraging customer satisfaction to lead to retention and analyzing customer feedback.
Read this if… you're looking to up customer loyalty through rewards. An infographic on why customers stick around.
Read this if… you're not sure how valuable loyalty and retention can be to your business. Mentions some simple, grassroots ways to use the data you already have.
Customer Experience
Read this if… your product or service may be complicated for some people. This article talks about the value of help content and its effect on UX.
Read this if… you're not sure about customer experience or why it's important to your business. A thorough exploration of customer experience
Read this if… you aren't tending to customer experience already. Short, to the point, getting started article.
Customer Relationship Management
Read this if… you want to learn how to keep customers who have had issues with your brand. An infographic detailing the important of maintaining mutually beneficial relationships with your customers.
Read this if… (self-explanatory) you're a CRM beginner. Overview of CRM — what it is, how to do it, tools available.
Read this if… you want a quick and easy guide to getting started with CRM. An excellent resource for a new customer relationship manager.
Read this if… you use Evernote and want to implement it for CRM. A roughly 20-minute How To video for building a simple CRM system in your Evernote app.
Read this if… you're just getting started with CRM and don't want to screw it up. Details the eight most common no-no's and how to avoid committing them.
Read this if… you're looking for CRM to lead to cold, hard sales increases. How to leverage your customer relationships and sell more.
Read this if… you're interested in pursuing CRM, but aren't sure if it's worthwhile or how to get started. Provides five important aspects of cultivating positive customer relationships.
Improving Churn
Read this if… you tend lose a lot of your customers. It will teach you why they're leaving and how to stop them.
Read this if… your customers become disengaged. This article will show you how to re-engage customers and keep them around.
Read this if… you've ever lost a customer or tried to trick one into sticking around. A fresh, retention-oriented perspective on "if you love something, let it go."
Tools & Data
Read this if… you're unsure if you need metrics and analytics. Talks about the need for data and what access to it can do for your business.
Read this if… you know you need a retention tool, but aren't sure what kind to go with. Data on what types of retention programs and platforms are effective or not.
Read this if… you want to sell your existing customers as you would a prospective buyer. Talks about continually showing customers the value of your product/service.
General Customer Retention
Read this if… you're interested in taking your marketing mobile. This article talks about different ways of going mobile and the pros & cons of each. It also iterates the benefits of going mobile in general.
Read this if… you want a simple, straightforward guide to keeping customers around. 15 key strategies organized into the 5 huge aspects of customer retention.
Read this if… you need to know who the customers worth retaining are. Goes through the how to of recognizing customer value and potential loyalty.
Read this if… you have no idea what to do about customer retention. Provides four simple and broad tips for keeping customers coming back.
Read this if… you need to know who to keep around and how to do it. This article will help you determine who your good customers are, how to reward them, and how to sell them additional products.
Read this if… you're looking for a general, straightforward how to on customer retention. Provides 9 great examples of how to keep 'em around.
Read this if… you're a startup entrepreneur. Discusses how to keep your eye on retention and acquisition.
Read this if… you want to know how to interact with your customers. A video detailing the best ways to talk to customers, address concerns/complaints, and understand unspoken needs.
Blogs
What You'll Find: Help Scout puts out content ranging from customer service, experience, and loyalty to neuromarketing. Their blog is great if you're small and looking to deliver A+ customer support. Expect new posts once a week, on Wednesday.
32. 500 friends
What You'll Find: 500 friends focuses on CRM and customer loyalty. They're great for anyone looking to maximize customer lifetime value. Expect about three new posts every month.
What You'll Find: Loyalty Lab's blog centers on more general marketing information and local customer loyalty. Their blog will help local businesses more than anyone else. New posts come once or twice a week.
What You'll Find: Zendesk focuses on customer service and support. If you're looking to interact better with your customers, this blog is for you. They post about two to three times each week.
What You'll Find: Client Heartbeat is all about customer experience and service. They're a great resource for small business looking to compete with the big guys. They post once or twice a week.
36. BigDoor
What You'll Find: BigDoor explores general marketing information and branding, as well as customer loyalty. Their blog is great if you're looking for info on a wide variety of topics in marketing/customer service. They post somewhat irregularly but often.
What You'll Find: My Customer focuses on customer retention and loyalty by developing a customer-centric culture throughout your organization. Their blog is good if you want to cultivate vital customer loyalty. Posting is fairly irregular and somewhat infrequent.
What You'll Find: Mineful posts about technology in customer engagement and loyalty. They're good if you're in ecommerce or want to stay up to date on important technologies in the field. Expect new posts two to three times a month.
What You'll Find: Sparked blogs about general customer retention and satisfaction. Their blog is helpful if you want to emphasize metrics and analytics in your business. They update two to three new posts per month.
Apps & Tools
Loyalty
Groupon Scheduler allows you to easily handle the influx of customers that Groupon can create. It can be overwhelming to suddenly have tons of people calling your business, but Groupon Scheduler was built to help.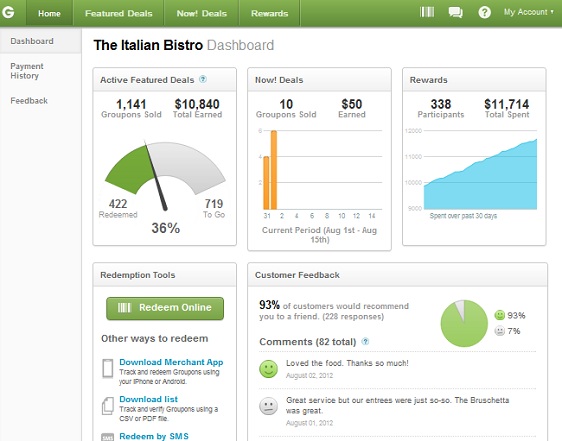 LoyalBlocks is an all-in-one mobile app that allows you to seamlessly integrate a loyalty program into your business. When customers walk in, it will be easy to offer reward redemption and other programs.
You know those old school stamp cards? Businesses still use them-- and do so successfully/ Why not get a mobile-friendly version? Try Stamp Me!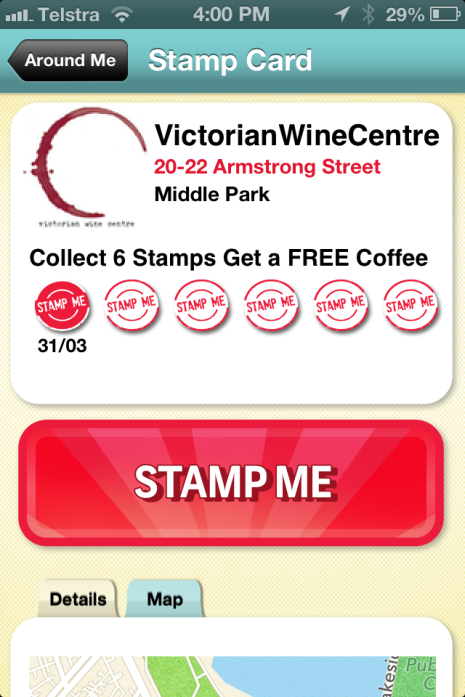 Customers can sign up for Belly and redeem rewards when they're out and about. The system allows you to create digital connections, strengthen customers relationships, and enhance marketing efforts.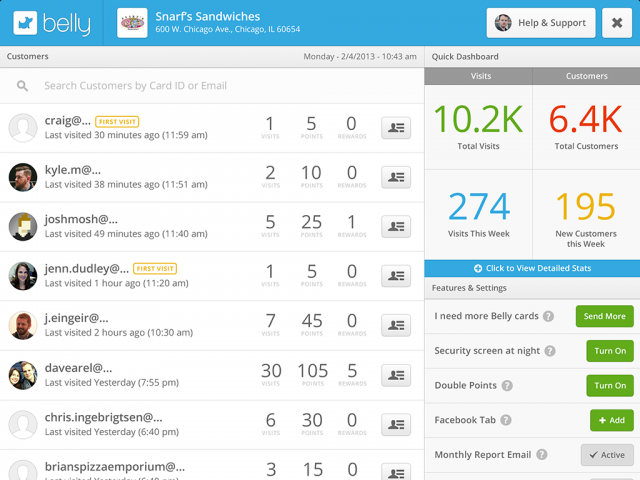 LevelUp allows customers to pay with their mobile phones. Seamlessly welcome customers into your brick and mortar store by implementing LevelUp.

Customer Relationship Management
Salesforce allows you to handle email, live web chats, your company's social network, events on your calendar, and a variety of other customer-centric activities all from the same centralized location.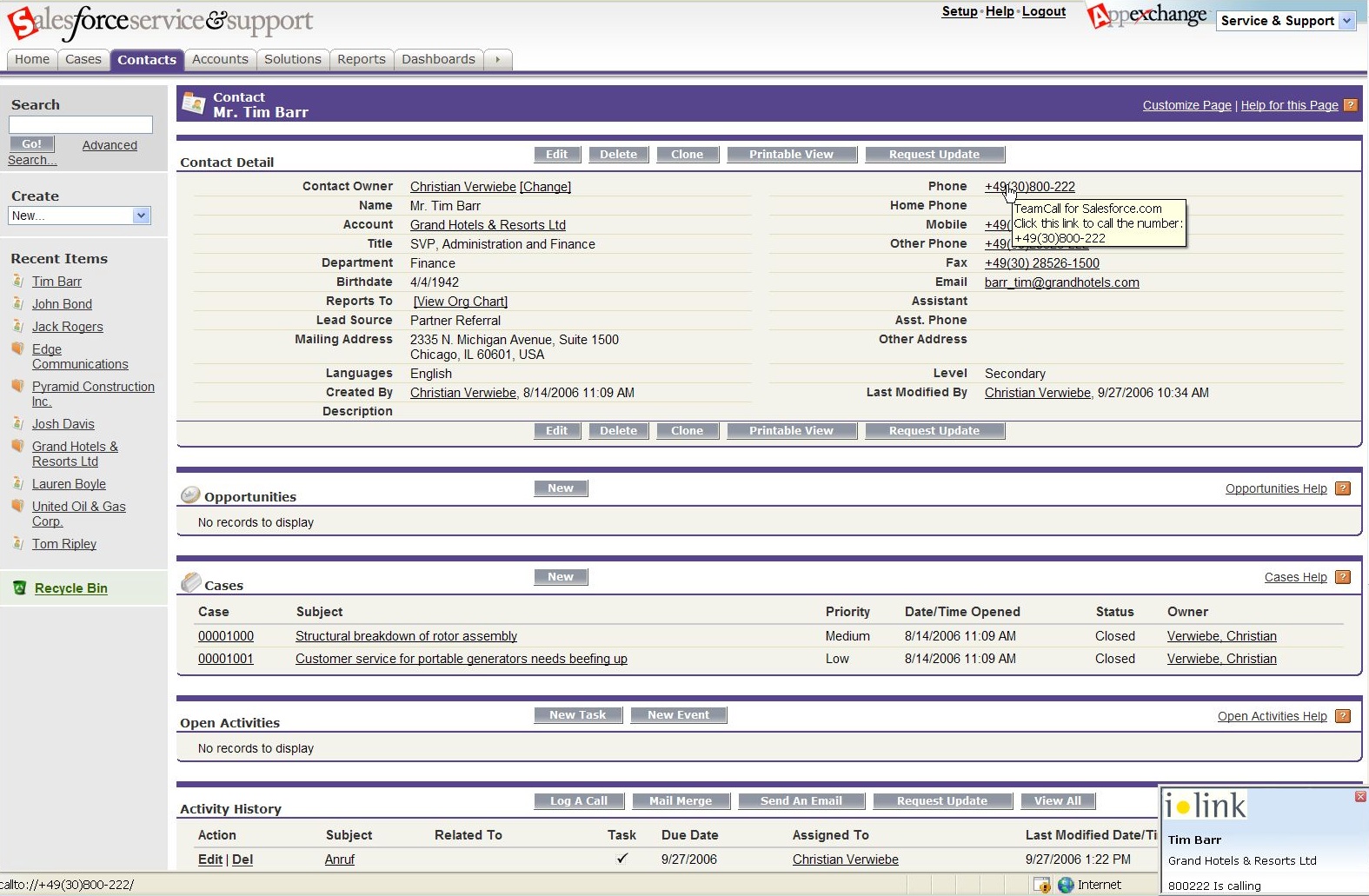 LocBox is perfect for local businesses-- it's a software solution that focuses on engaging current customers, building your online reputation, and acquiring new customers.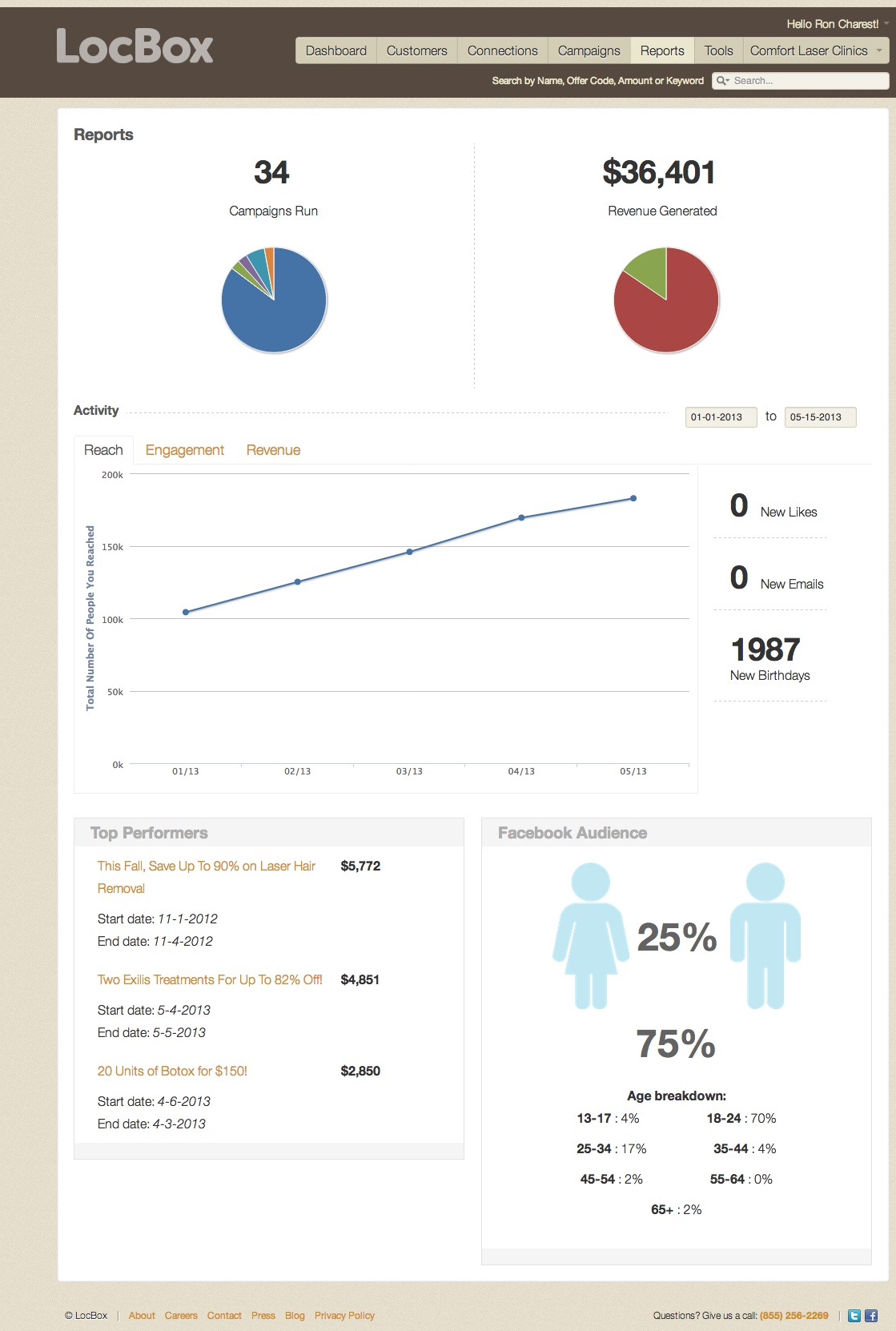 Capsule is perfect for keeping track of the people and companies you do business with everyday. Don't get lost in a giant contact spreadsheet. Instead, use Capsule!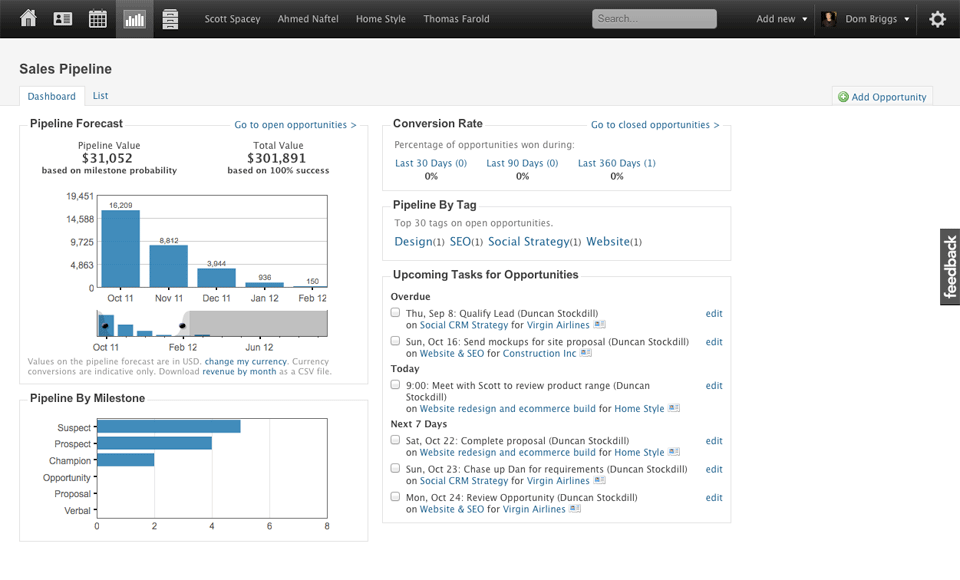 Zoho is a CRM, but it also has a host of business applications that can help your employees better communicate. Zoho is a key tool for not only customer acquisition, but productivity.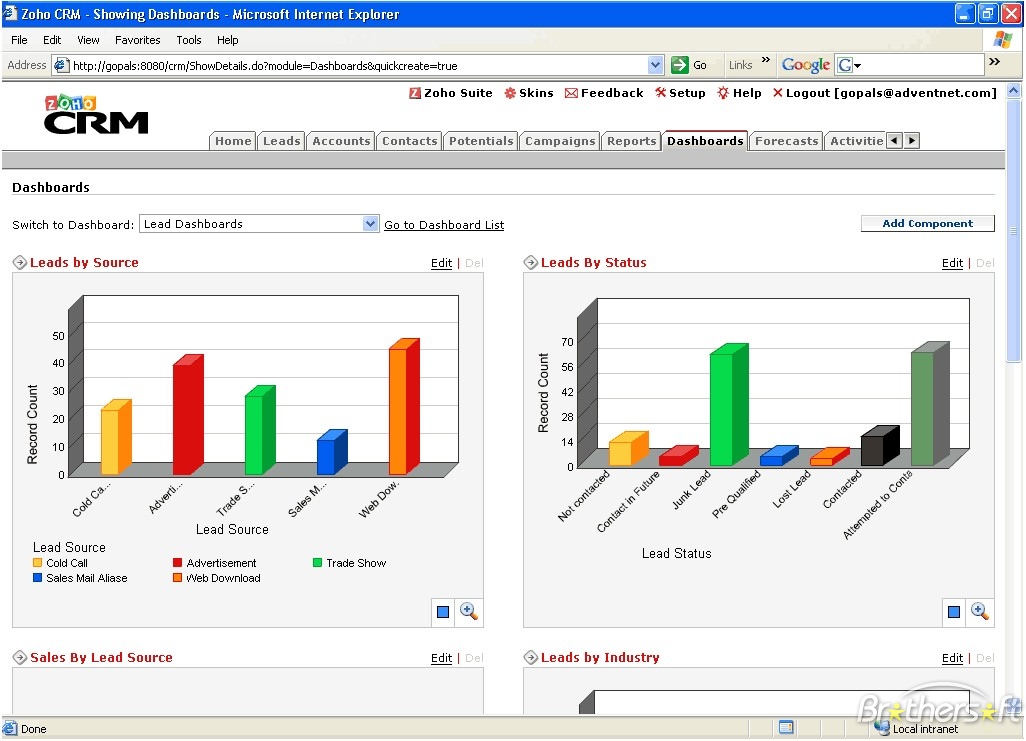 Like Salesforce, Sugar is a #1 name in the world of CRMs. It comes with a host of features dedicated to helping you keep track of clients and contacts.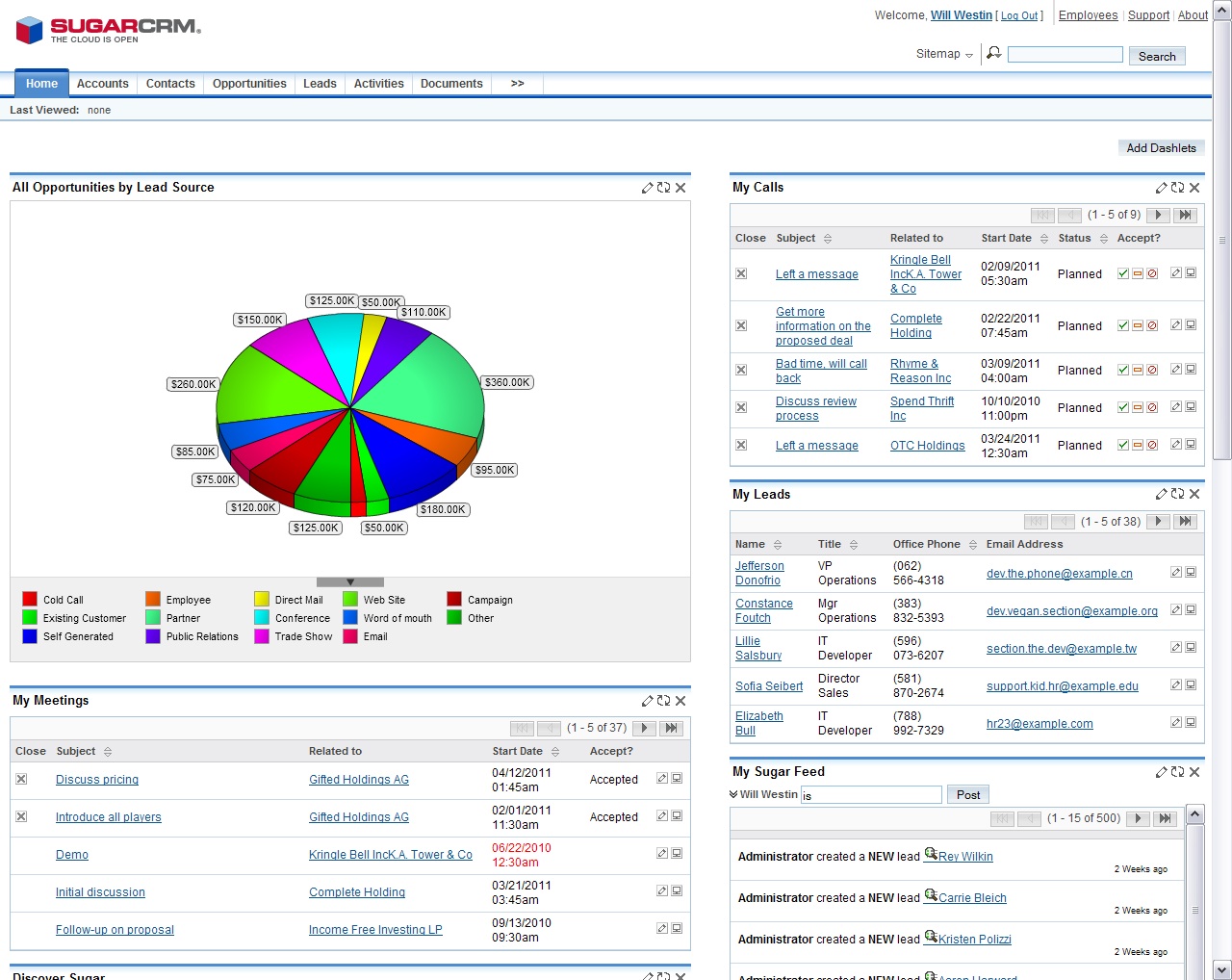 General Customer Retention
MindBody is a unique scheduling system that allows your customers to schedule appointments online. It also allows them to buy appointments through the app.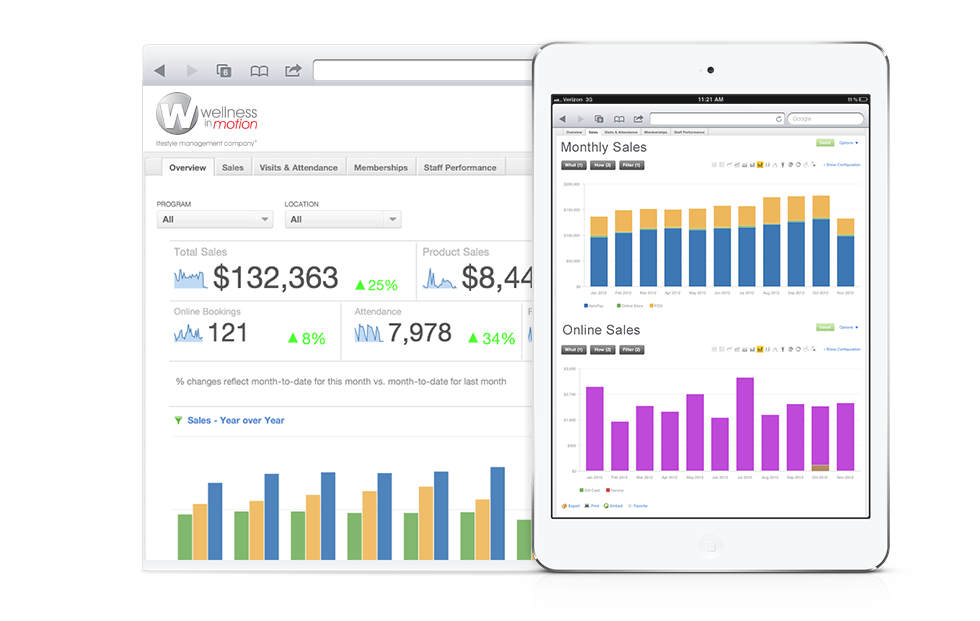 Genroe's aim is to help you generate more value from each customer. It's a software solution that will help you manage customer feedback and improve the experience.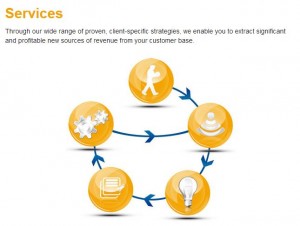 Your Turn: What are your favorite resources, tools, books, and articles for retaining customers? Let us know what we missed!