The holiday season can make it tough to stay connected. With vacations, holiday planning, and shopping, you – and everyone else – have plenty on your plate. No matter how committed you are, some things will pull you away from the office and your business.
Fortunately, if you're a Grasshopper customer, you have tons of tools at your disposal to help you keep in touch with partners, employees, and customers during the holidays.
Here are some A+ ways to use Grasshopper to stay as connected (or disconnected) as you want to be this holiday season.
Get Voicemails & Faxes Right on Your Phone
If you're out of the office and can't take a phone call, you don't have to worry about missing anything. You can use voicemail & fax delivery to have voicemails converted to MP3 files and emailed to you. Faxes are converted to PDF and emailed, too.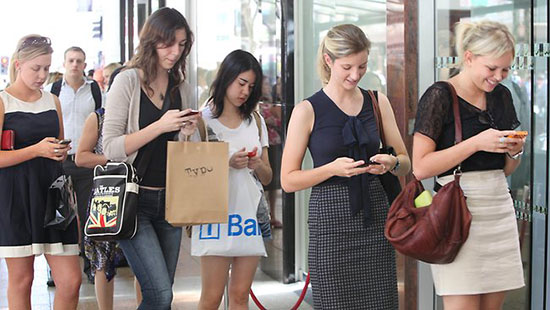 For times when you can't listen to the MP3 recording, you can opt to have voicemails transcribed and sent to your email as readable text. So you can take care of voicemails while you're standing in line at Macy's.
Handle More Calls
For some industries, business might be ramping up around the holidays. Whether customers are wondering if you still have Elf On The Shelf in stock or how to use their new gadgets, your call volume might be going through the roof.
Are you ready for all those calls? The last thing you want is to miss out on customers because you're already on the phone. No matter how many people are on your team, you can use call routing extensions to keep callers on hold until you or someone else is available to handle their call. Unlimited call handling ensures that you'll never miss out on a potential sale, even during your busiest season.
Keep an Emergency "Red Line"
No matter how much you want to, being completely disconnected from your business is scary. What if there's an emergency? What if the Christmas lights around the office catch fire? Or your biggest customer turns into a scrooge?
To put your mind at ease, you can use a separate Grasshopper number or extension as your emergency "red line" (think the red phone on the president's desk in every cheesy movie ever). Whether you give the number out to your team's point person when you're gone or your most important clients, you can feel safe in disconnecting from your regular calls.
You can also use the call announce feature to screen calls. If it's important, take it. If not, let it go to voicemail or have someone else handle it.
Communicate Your Schedule
When you're going to be out of the office or unavailable, you don't want customers or partners to feel totally abandoned. To let them know you're not there and when you'll be back, you can create a custom away greeting.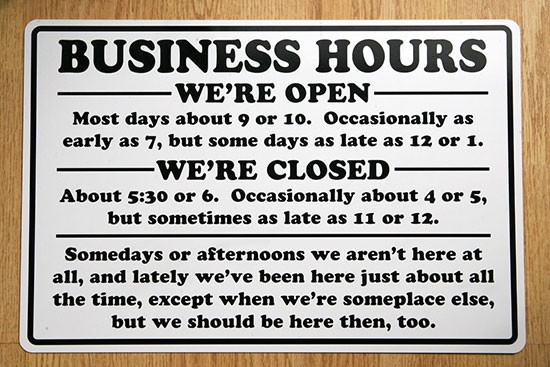 Communicate when your office is closed, when you'll re-open, and who to contact for emergencies in the mean time. That way customers will know exactly how to get the help they need. You can put their minds at ease that you haven't disappeared off the face of the earth.
Get Info to Callers Even When You're Unavailable
Even during the rest of the year, you can't be available 24/7 – even if you'd like to be. Just because you aren't there to answer the phones doesn't mean you can't give customers the information they're looking for.
You can use informational extensions to record your hours, directions to your shop, and answers to other frequently asked questions. You get unlimited extensions, so go crazy and answer as many FAQs as you need.
To Connect or Disconnect
Whether your goal is to stay 100% connected while you bake cookies and wrap presents or totally disconnect for the entire month of December, your Grasshopper phone system has all the tools you need. Now all you have to figure out is what to get for your picky sister-in-law.
How do you use Grasshopper to keep in touch during the holidays?