We hear social media success stories all the time.
Oreo's epic Super Bowl tweet. Discovery Channel ripping the Pittsburgh Penguins. Taco Bell's constant sass.
It's safe to say that big brands are finding their voice and really coming into their own on social media. But what about smaller businesses? What does social media success look like for those of us who aren't running multi-billion dollar empires?
To help small business owners find a more attainable barometer for success on social, we went looking for small brands that are nonetheless crushing the social media game. Here are some of our favorites.
1. Kelly Cardenas Salon
Full disclosure: This is the salon I go to in Chicago, but a quick peek at their Instagram and you'll be sold, too. KCS offers the typical salon services, but it's their color services that are truly works of art.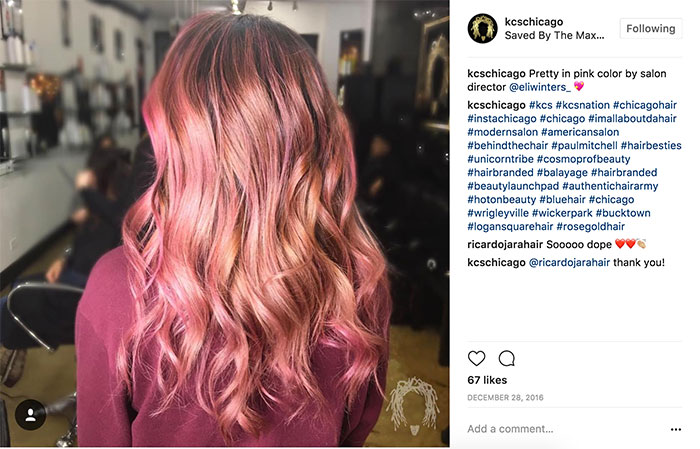 They showcase everything from common highlights to lime green mohawks on their social media channels. By highlighting (forgive the pun) the most out-of-the-box styles and colors, KCS shows the stylists' artistry, skill, and passion for what they do.
2. Zendesk
Zendesk is in the SaaS business like us – they offer software to help manage customer service and relationships. They produce great content that's helpful for their audience, but what levels up their social media presence is the consistency of branding.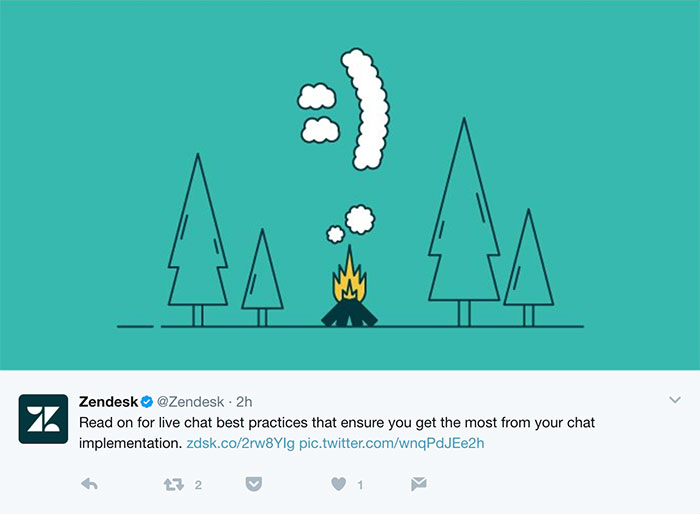 Whenever they share Zendesk content, they include a custom, branded image (and we all know, images skyrocket engagement.) Even without reading the tweet, you know it's Zendesk – and that carries over across the web. That's the power of social branding.
3. EF College Break
For those of us between the ages of 18 and 28, there's a good chance you've seen College Break's advertisements on Facebook or another social platform. The company puts together fully planned and guided trips to top destinations across the globe, catered specifically to young people.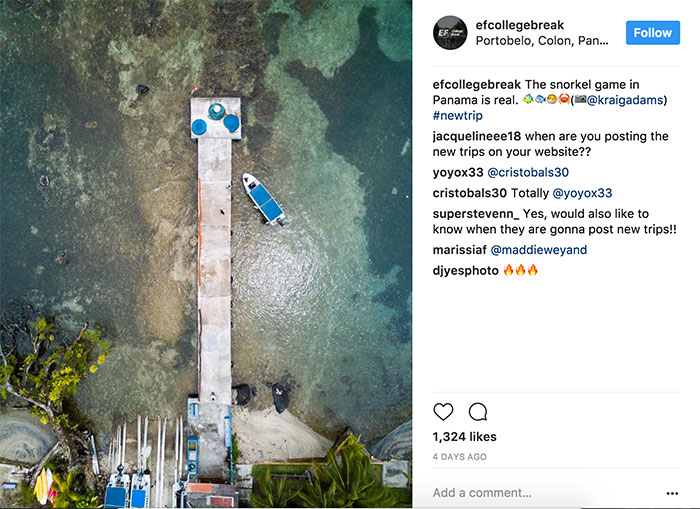 Their secret to success? Tapping into the wanderlust inside all of us. They share breathtaking visuals of sites around the world and use Facebook's targeted ads to get their posts in front of just the right people.
4. Jenny Boston Boutique
Jenny Boston is a small women's clothing boutique based in the Boston area, but the clothes aren't what set them apart. With the help of some nifty integrations, they've taken the Facebook advertising game to a new level by eliminating the friction.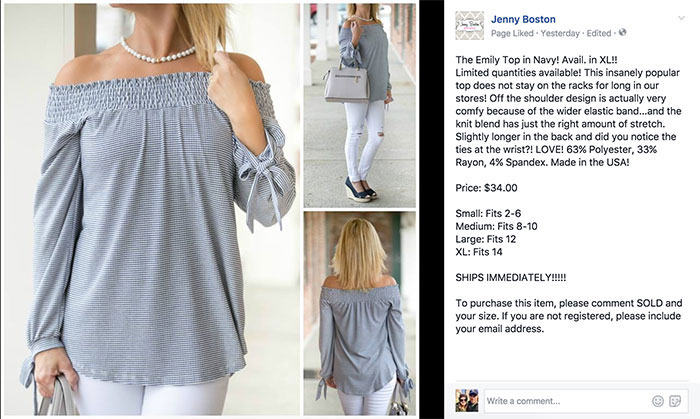 Most Facebook ads require you to click through to the company's website, find the product that was advertised, add it to your shopping cart, etc. But to buy from Jenny Boston, all you have to do it comment "Sold" on the Facebook post.
5. Quip
Quip sells a relatively mundane product – electric toothbrushes – but they're changing the way that industry works and interacts with customers. And their social media presence shows it.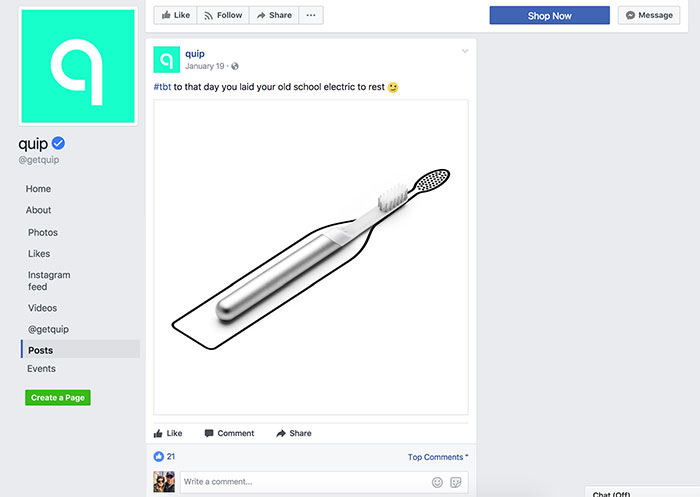 They interact with customers on social and make a point of emphasizing the features that set Quip apart, rather than the constant new features with questionable benefits that their competitors tout.
Level Up Your Social Game
Big brands with big bucks and dedicated teams aren't the only ones who can win on social media. There are plenty of smaller businesses making social platforms work for them, and there's no reason you can't join that club. Ready to jump in?
Recommended Reading: