For any business, getting on Shark Tank is a huge opportunity. You can get funding for your business and exposure on national television. But the Sharks are well known for being a bit brutal at times (Ahem, we're looking at you, Mr. Wonderful).
You can leave your scuba gear at home, though—plenty of other entrepreneurs have taken the bait and entered the Tank. Whether they come out with an investment or not, there are always great takeaways from the show.
From pitching to investors to persevering through roadblocks to staying true to your mission, Shark Tank entrepreneurs have created a wealth of lessons for the entrepreneurial community.
We've pulled together five of the big lessons that you can learn from those who've gone before. Keep reading to learn what these five entrepreneurs discovered when they took a dive into the Tank.
Lesson #1: Don't Forget Why You Are in Business
Amy Baxter and her Buzzy, a product that combines cold and vibration to significantly reduce pain caused by needles, went on Shark Tank asking for $500,000 for 5% equity. She fielded an offer of $500,000 for 20% from Kevin, a joint offer of the same from Kevin and Robert, and the same offer from Mark, but eventually walked out without a deal.
One of the biggest things Amy heard from the Sharks and other investors is that Buzzy should take after a Gillette razor model—have a cheap base and a pricey, disposable attachment. But she decided to ignore this advice, even though she admits it's probably a better business model.
Amy remembered that she's in business to make a difference, not to make money. Her goal is different from investors' goals, so she stuck to her guns and is doing things her way.
The Lesson? People will have their own input for your business, but that doesn't mean you have to take it. Remember what your mission is and only take the advice that feels right for you and your business.
Watch Amy: Season 5, Episode 18
Lesson #2: Get Outside Yourself
We also saw Kelly Costello and Puppy Cake, a cake mix for our canine friends. Kelly was seeking $50,000 for 25% of her business. She didn't land an investment deal with any of the Sharks.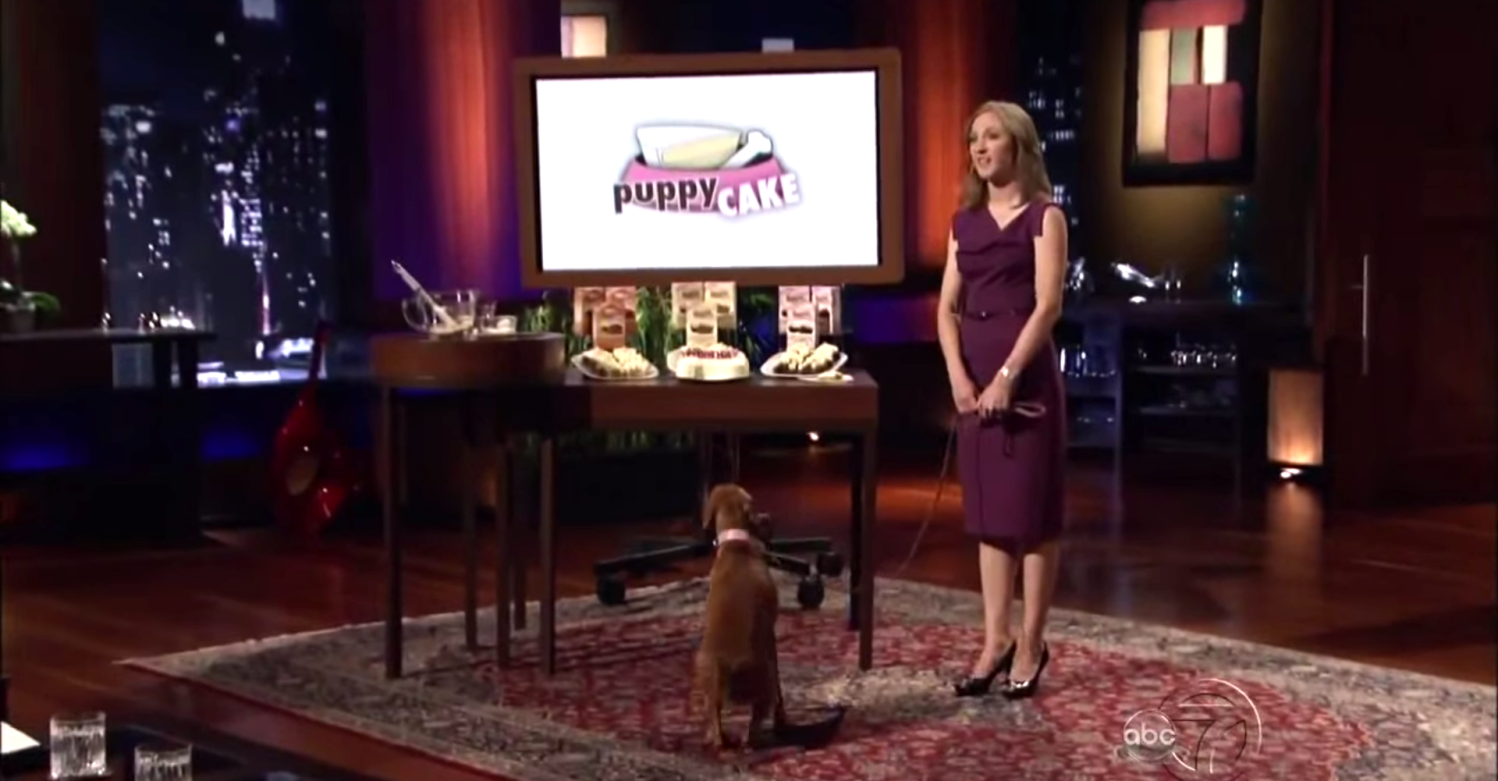 One key reason that Kelly ended up on Shark Tank is because, in her words, "Sales is not really my strong suit." She needed help to get in front of retailers. Kelly says her experience in the Tank taught her that an important component to selling anything is asking yourself, Would I buy my own business?
Kelly says that viewing her business from this perspective has changed the way she operates her business and how she plans to grow it. It's easy to be biased, but getting outside yourself is key to knowing how to sell your business and yourself.
The Lesson? Whether you're pitching to investors or selling to customers, you have to understand how to create value in their mind. You know your business is awesome, but you have to be able to convince other people. Be objective—why should someone invest in your business or buy your product?
Watch Kelly: Season 3, Episode 4
Lesson #3: Putting Yourself Out There Can Lead to Unexpected (And Awesome!) Results
Lori Cheek pitched Cheek'd to the Sharks asking for $100,000 for 10% equity. Of all the entrepreneurs in this post, Lori had perhaps the roughest time in the Tank, from Mark calling her delusional to Kevin advising her to "shoot the rabid dog" that is her business. She walked out without an investment from the Sharks.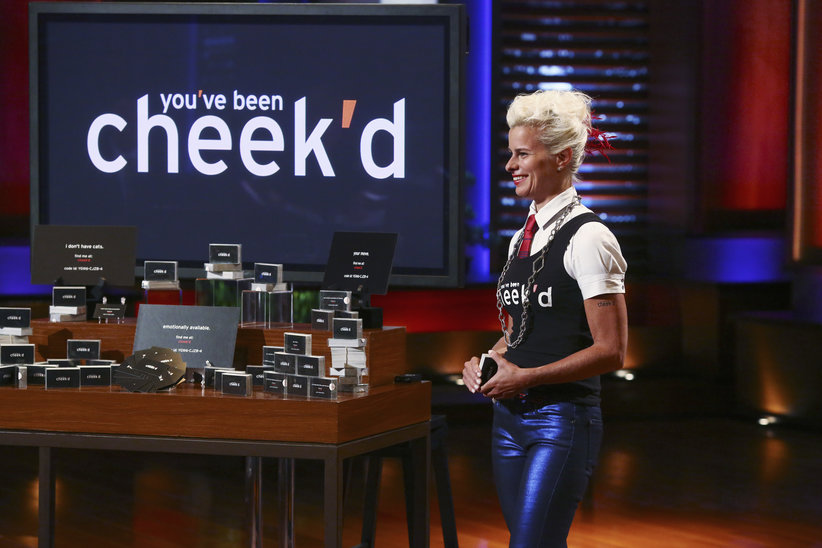 Lori and her startup were beaten up pretty well while they were in the Tank, but she didn't lose any momentum, even telling the Sharks, "… you will all see me again."
What she wasn't expecting when she decided to go on the show was the thousands of emails she would receive in support of her business, including dozens from interested investors. Walking out of the Tank without a deal can seem like a failure, but Lori is living proof that if you go fishing for sharks, you might catch the 1,500 pound marlin.
The Lesson? There are many different ways to "succeed" and they aren't always what you expect. Something that feels like a loss might end up being exactly what your business needs to really take off.
Watch Lori: Season 5, Episode 18
Lesson #4: Know Your (Target) Customers
Husband and wife, Mark and Hanna Lim took their start-up Lollaland on Shark Tank seeking $100,000 for 15% of the company. They saw a lot of interest, getting four offers from four different Sharks. Eventually, they convinced Mark and Robert to go in on a $100,000 for 40% deal.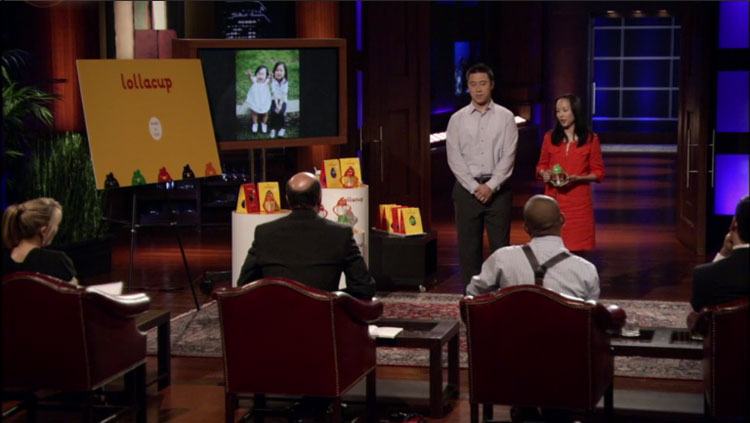 Lollaland is one of those companies where the product is just plain awesome, and it's super clear that it's gonna sell. The potential of Hanna and Mark's product, Lollacup, is a huge reason why their Shark Tank appearance was so successful. The Sharks with children could easily see purchasing Lollacup for their own kids.
So how do you develop a product that's obviously going to sell? The "trick" isn't much of a trick at all – just know your customers! It was easy for Hanna to understand her target market because she's a part of it. She took her own personal experiences and created the product she wanted to see.
The Lesson? Get inside your customers' heads. The best way to sell – your product or your business – is to deliver exactly what consumers are looking for. And you don't need to be part of your target market to do it. This is where research is absolutely key. From the initial idea and product development right down to packaging and distribution, you just need to know what consumers want, and give it to them.
Watch Hanna & Mark: Season 3, Episode 12
Lesson #5: Get Proof That Your Business is Viable
Nick Friedman and Omar Soliman, cofounders of College Hunks Hauling Junk pitched College Foxes Packing Boxes to the Sharks in the very first episode ever. There were a few offers on the table, but they all involved selling equity in the existing Hunks business, and they ultimately didn't make a deal.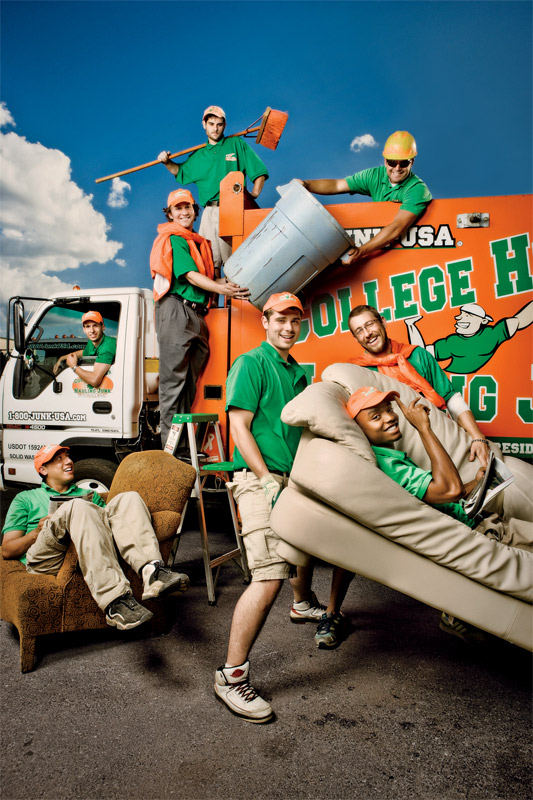 When they met with the Sharks, College Foxes Packing Boxes was closer to being an idea than a startup business. Even though Nick and Omar were already successful entrepreneurs, the concept of College Foxes Packing Boxes was unproven in the market.
Nick and Omar learned that people, investors in particular, aren't necessarily going to buy into a new idea before it's been tested. When you have something completely new, you can't expect everyone to jump right on board. It's your responsibility to prove the viability of your business.
The Lesson? If you're doing something new, you can't expect everyone to see your vision right away. It's your job to make people believe in your business by giving them the proof of success. Let others' doubt fuel you.
Watch Nick and Omar: Season 1, Episode 1
Learn For Yourself
Watching ABC's Shark Tank can be entertaining as heck and even a little painful at times. But the show is also chocked full of important warnings, encouragements, and lessons for entrepreneurs and small business owners.
You can learn a ton of critical information about every aspect of starting and maintaining a business without investing in a shark cage—just by watching the show and engaging with entrepreneurs who've been on it. But if you're up to it, you can even apply to be on Shark Tank yourself!
Your Turn: What lessons have you taken away from the entrepreneurs on Shark Tank? Share with us!