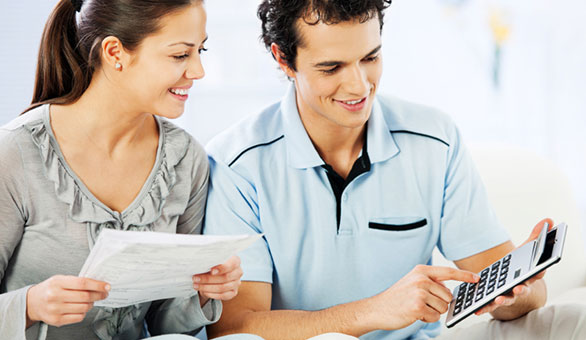 It would be great to be a startup with a business plan and $50 million in venture capital. Though they certainly make for inspirational headlines, the truth is, those Cinderella stories are few and far between. Most small businesses build capital the slow and steady way: one dollar at a time.
The startup phase can be the most challenging time to save, with so many new costs and so little revenue coming in. Fortunately, generations of resourceful entrepreneurs have proven that the challenge is surmountable -- for those with the power to pinch their pennies.
Here are four money saving tips that have worked for successful business owners as they get their startups off the ground:
1. Reuse Shipping Materials
It sounds unnecessarily miserly, but as Gwen Moran writes for Entrepreneur.com, the proof was in the numbers for one Arizona-based entrepreneur.
"Even though his online garden supply retail business, Growers House, skyrocketed to $2 million in revenue in its first nine months," Moran says, "founder Nate Lipton only spent $300 on shipping supplies."
Now that's 'being green' in more ways than one.
2. Don't Buy a Desk
"Not long after some entrepreneurs achieve their first business successes, they improve their workspace," write Jon Burgstone and Bill Murphy Jr. for Inc.com. Not advisable, they say. In fact, investing in a fancy office can hinder your instinct to be an active, in-the-field business owner.
Burgstone and Murphy cite the case of Boston Beer Co. founder Jim Koch who worked out of his car for years. "I couldn't make beer in an office," Koch says. "I couldn't sell beer in an office, so I didn't need a desk. If I had to go sit somewhere it would be in a bar. It would be with the customers."
3. Take Advantage of Freemium Services
Starting new means you need new services. You'll need a website and marketing and accounting and credit card processing and software, just to name a few. Overwhelmed yet?
Don't be, says Lauren Hockenson on Mashable Business. While you certainly can pay for these from the get-go, a lot of small business services have 'freemium' pricing packages aimed at frugal startups. That is, they'll give you their services for free.
"A classic example is newsletter platform MailChimp," Hockenson writes, "which is free for a few subscribers, but as your userbase — and business — grows, so does the cost, increasing incrementally according to your number of subscribers."
With some shopping around and reading of the fine print, she says, an incredible suite of services can be found to help jumpstart your business at little to no cost.
4. Cross-Train Employees
One busy, multi-talented employee costs a lot less than three specialists. And those savings continue as you add more cross-trained staff with your startup's development, explains Burgstone and Murphy.
"After Jeff Platt began to train employees to fill multiple roles at his Sky Zone Indoor Trampoline Parks," they write, "he saved more than 5 percent on payroll for the $15.7 million Los Angeles-based recreation company."
Every dollar counts at a startup. The less you invest in unnecessary costs -- no matter how small they may seem -- the more capital you have to invest into things that can really impact your growth.
Take a second look at your list of upcoming expenditures. Is there anything on it you can grow without?