Today, March 29th, is National Mom & Pop Business Owners Day.
Throughout the country, small, local Mom & Pop businesses are what give our individual towns and cities their unique flair. They help make Detroit, MI different from El Paso, TX different from Spencerport, NY.
So today, we thought we'd celebrate the holiday by having some of our friends offer a shout-out to their favorite Mom & Pop businesses. Here's what they had to say.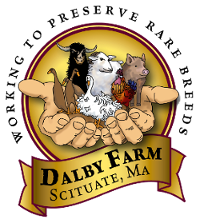 Not only do they run a successful farm but their work in the preservation of rare breeds of animals heavily involves their community – which to me is the hallmark of an excellent business. While other small businesses are clamoring to acquire fans on Facebook or finding new ways to send promotions by mobile phone, Dalby Farm continues to do what they've always done – provide memorable experiences for people in real life. – Mike Catania, Founder & CEO of PromotionCode
PCPIs in Dalton GA
"When my boys had saved enough money to finally buy their own gaming computer, Robin McGaughey, owner of PCPIs, spent an hour with the boys, talking about gaming and helping them choose their setup. He treated them like adults and he really knows his stuff. Since then, we've had a couple of minor issues and they've been so extremely helpful." – Kate Walker, Owner of Get Better Traffic

I was instantly taken by their attention to detail and the special customer experience they crafted for both humans, as well as their four-legged friends. I knew this place was different when I asked the cashier about the quality of their products... and he proceeded to eat a few of their dog treats. – Brendan Ciecko, CEO & Founder of Cuseum
"They are so friendly and I feel like they are old friends at this point! The grandmother and kids work there and they often have their dog there too. It's like an old school mom and pop shop that has a great wine selection and local spirits!" – Jamie Yates, The Urban Doula
Share your favorite Mom & Pop businesses with us in the comments. Tell us what makes them great!