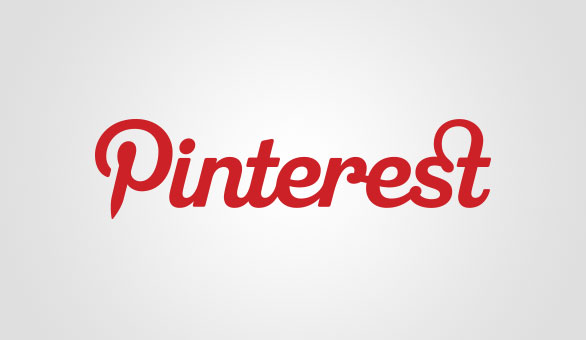 Did you know Pinterest is the fourth largest web traffic driver in the world? This September, Pinterest surpassed Yahoo organic traffic. However, Google organic traffic, direct referrals, and Facebook referral traffic are still leading the way as the top web traffic drivers.
"From May to June, Pinterest's referral traffic grew by 43.7% and from June to July, it grew by 15.97%...and from July to August, Pinterest grew again, this time by 33.33%," according to Sara Perez in a TechCrunch article.
For brands, Pinterest could be a substantial customer acquisition opportunity if used right.
"Using Pinterest as a marketing tool for businesses that sell products and services is a great way to boost traffic to a website and, more importantly, convert that traffic to sales," Adam Toren wrote for Young Entrepreneur.
Regardless, startups need a clear strategy — in the Pinterest world, there is no such thing as a one-size-fits-all approach. What works for a retail brand may completely miss the mark with a hospital or web design agency.
"Despite that potential business bonanza, the various ways of using Pinterest for business aren't all effective to the same degree," Toren wrote.
Focus on what your customers, stakeholders, and employees care about most.
Here's some inspiration to help get your creative juices flowing:
Employee Recruitment
Social media tools like Pinterest are all about the people and startups need smart and passionate people to help build their businesses. However, the task of finding the right people is tough to achieve on a cash-strapped recruiting budget.
"Many companies are often looking for ways to recruit new talent," Megan Bernstein wrote in a Memeburn blog post. "But finding the right person to suit the position, but suit the company and its corporate culture can prove to be trickier than you would imagine."
As a virtual pin board, Pinterest is great for not only recruitment but also to give potential candidates better insight into the company and its culture.  Pinterest enables you to provide a unique lens into the skills, personality, and capabilities your company is looking for in a potential candidate. According to Bernstein, recruiters can leverage Pinterest to create job boards, share day-in-the-life stories, and promote organizational values.
See how fast food giant Taco Bell is using Pinterest for recruiting.
Philanthropy and Public Relations
Your company is full of people who are enthusiastic about volunteering and giving back to the community. In fact, philanthropy is central to your company's core philosophy. So what? You could write about it in a press release or create a page on your company site — or leverage Pinterest to share an ongoing story.
"Pinning images of your employees giving back to the community will show followers that your company cares about the greater good," Pamela Vaughan wrote in a Hubspot blog post.
For inspiration, check out FedEx's Community Involvement board.
Customer Success Stories
Do your customers love your brand? Are they willing to provide a referral or testimonial? Up until recently, the most common and cost-effective way of sharing customer success stories was through blocks of quotes on a website.
Thanks to Pinterest, businesses can aggregate customer testimonials in a visual, people-friendly, and compelling form.
Enterprise cloud computing giant Salesforce has a pin board devoted to its customer success stories. The collage is a combination of videos and text-based narratives. Potential clients can easily browse through reviews while conducting product research.
Check out Salesforce's Customer success stories board.
Get Creative.
Don't think you're limited to high-resolution photography and infographics. You can create a visually compelling strategy without shifting the focus of your business, you just have to think outside the box.
Have you used Pinterest to promote your startup? What techniques have you found to be most effective?