Summer is a time of rest, relaxation, and a little adventure. Whether your business slows down during the summer months or you just carve out a week-long vacation, it's super important to prioritize winding down and taking a little break.
And what better way to unwind than with a good book? Participants' had lower heart rates and 68% less tension in their muscles after just 6 minutes of reading, according to a study by the University of Sussex. Reading reduces stress 300% better than going for a walk, and it's 68% more effective than listening to music. That's a lot of great benefits for something as enjoyable as reading.
You can read about how to be a better entrepreneur or marketer, how to be more productive, for some inspiration, or just for fun. Whether you're kicking back on the beach, by the lake, or just out back by the pool, here are our top picks for summer reading this year.
Business As Usual
If you're looking to be more effective as a marketer, a manager, or all-around as an entrepreneur, these go-tos are just the ticket.
Daymond John
"Here, the FUBU founder and star of ABC's Shark Tank shows that, far from being a liability, broke can actually be your greatest competitive advantage as an entrepreneur. Why? Because starting a business from broke forces you to think more creatively."
Jesse Neymar
"Here are 3 online business ideas for every newbie out there! Inside this bundle you'll discover: YouTube cash cow, lazy fiverr, and Amazon associate."
Alberto Dutto
"Are you ready to change your life? Do you have 10 minutes? Than get the book, read it and apply it!"
The Staff of Entrepreneur Media
"Tapping into more than 33 years of small business expertise, the staff at Entrepreneur Media takes today's entrepreneurs beyond opening their doors and through the first three years of ownership."
Chris Guillebeau
"Here, finally, distilled into one easy-to-use guide, are the most valuable lessons from those who've learned how to turn what they do into a gateway to self-fulfillment. It's all about finding the intersection between your 'expertise' – even if you don't consider it such – and what other people will pay for."
Anders Ericcson
"Peak condenses three decades of original research to introduce an incredibly powerful approach to learning that is fundamentally different from the way people traditionally think about acquiring a skill."
Gregory Diehl
"Whether you lead a growing company, or are just starting a business, Brand Identity Breakthrough will give you a smarter way to think about new product development and business model generation."
Timothy Ferriss
"Whether your dream is escaping the rat race, experiencing high-end world travel, earning a monthly five-figure income with zero management, or just living more and working less, The 4-Hour Workweek is the blueprint."
Angela Duckworth
"Drawing on her own powerful story, Duckworth ... describes her early eye-opening stints in teaching, business consulting, and neuroscience, which led to the hypothesis that what really drives success is not 'genius' but a unique combination of passion and long-term perseverance."
Gino Wickman
"In Traction, you'll learn the secrets of strengthening the six key components of your business. You'll discover simple yet powerful ways to run your company that will give you and your leadership team more focus, more growth, and more enjoyment."
Rohit Bhargava
"Likeonomics offers a new vision of a world beyond Facebook where personal relationships, likeability, brutal honesty, extreme simplicity, and basic humanity are behind everything from multi-million dollar mergers to record-breaking product sales."
Stan Phelps
"What's Your Purple Goldfish is about differentiation via added value. Marketing to your existing customers via G.L.U.E. (giving little unexpected extras). The end result is increased sales, happier customers, and positive word of mouth."
Chris Anderson
"This book explains how the miracle of powerful public speaking is achieved, and equips you to give it your best shot. There is no set formula; no two talks should be the same. The goal is for you to give the talk that only you can give. But don't be intimidated. You may find it more natural than you think."
Tom & David Kelley
"In an incredibly entertaining and inspiring narrative that draws on countless stories from their work at IDEO, the Stanford d.school, and with many of the world's top companies, David and Tom Kelley identify the principles and strategies that will allow us to tap into our creative potential in our work lives, and in our personal lives, and allow us to innovate in terms of how we approach and solve problems."
Alexa Clay
"A book that argues that lessons in creativity, innovation, salesmanship, and entrepreneurship can come from surprising places: pirates, bootleggers, counterfeiters, hustlers, and others living and working on the margins of business and society."
Phil Knight
"In this candid and riveting memoir, for the first time ever, Nike founder and board chairman Phil Knight shares the inside story of the company's early days as an intrepid startup and its evolution into one of the world's most iconic, game-changing, and profitable brands."
Mind-Expanding Novels
At Grasshopper, we're big believers in the benefits and pleasure of reading good fiction. Well-written novels hold the power to transport us to strange, distant worlds and open our minds to new and exciting ideas. Through fiction, we're able to have experiences that are out of reach in real life.
With all the creativity-boosting and stress-busting power of a good novel, we highly recommend mixing in some fiction this summer. Here are a few top picks from the Grasshopper team and our friends.
Dave Eggers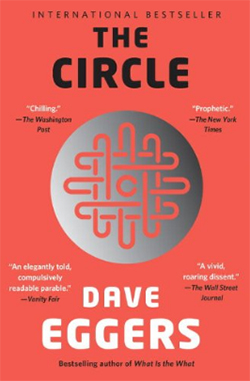 "What begins as the captivating story of one woman's ambition and idealism soon becomes a heart-racing novel of suspense, raising questions about memory, history, privacy, democracy, and the limits of human knowledge."
Albert Camus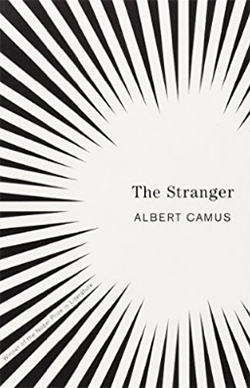 "Through the story of an ordinary man unwittingly drawn into a senseless murder on an Algerian beach, Camus explored what he termed 'the nakedness of man faced with the absurd.'"
Willa Cather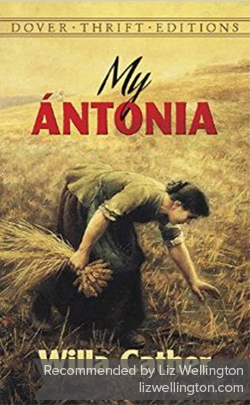 In My Antonia, the prairie landscape is less of a background and becomes it own character. This remarkable sense of place made think about how we can breathe life into the details to 'animate' the world around us. – Liz
Kurt Vonnegut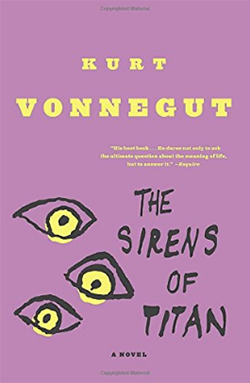 "The Sirens of Titan is an outrageous romp through space, time, and morality. The richest, most depraved man on Earth, Malachi Constant, is offered a chance to take a space journey to distant worlds with a beautiful woman at his side. Of course there's a catch to the invitation–and a prophetic vision about the purpose of human life that only Vonnegut has the courage to tell."
Curtis Sittenfeld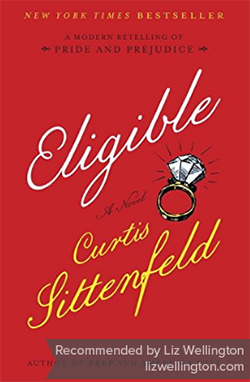 "Wonderfully tender and hilariously funny, Eligible tackles gender, class, courtship, and family as Curtis Sittenfeld reaffirms herself as one of the most dazzling authors writing today. This version of the Bennet family — and Mr. Darcy — is one that you have and haven't met before."
Robert M. Pirsig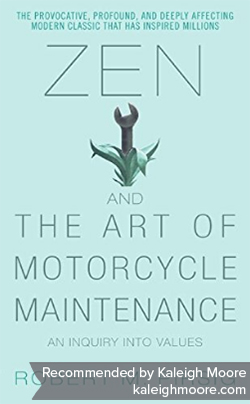 "One of the most important and influential books written in the past half-century, Robert M. Pirsig's Zen and the Art of Motorcycle Maintenance is a powerful, moving, and penetrating examination of how we live... and a breathtaking meditation on how to live better."
Tim O'Brien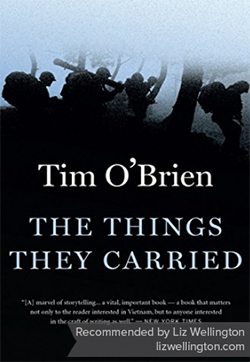 Tim O'Brien's semi-autobiographical, fiction book taught me about the difference between "story-truth" and "happening truth." Emotional truth or "story truth" speaks to a deeper human experience and brings meaning to any experience. I try to focus on this element, even when I'm writing non-fiction or B2B blog posts! – Liz
Crack Open a Book (or Several)
Whatever your plans are this summer, make some time to sit down with a good book or two. You'll come back to your business more refreshed and with a whole new outlook on creativity and problem-solving.
If you've already torn through this list, check out our big database of awesome reads for every entrepreneur.
Anything we missed? Share your favorite titles with us in the comments.