The holiday season is right around the corner, which means you'll be buying loads of gifts. Why not support small businesses when you do it?
In honor of Small Business Saturday (which is this Saturday, November 30th), we're encouraging you to shop small by buying from the little guys.
To help you decide where to shop and what to buy, I've compiled a handy list of 19 small business retailers. I've even included our choice for the perfect gift. It couldn't be easier!
The small businesses in this list are the perfect places for you to get some really creative and thoughtful gifts for all the important people in your life. (Bonus: These businesses happen to be our customers).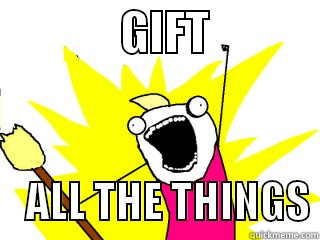 Support small businesses while crossing off some names from your holiday shopping list - it's a win-win.
Did I leave your favorite small business off of the list? Leave a comment below and give them a shout out!