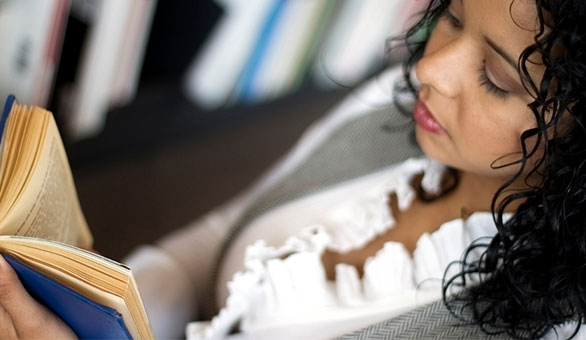 As 2012 comes to an end and the holidays (hopefully) provide some time to relax and reflect, it's also the perfect time to think ahead, set goals and make changes.  No matter which format you prefer (e.g. hardcover, paperback or e-book), take a look at our list of notable books published in 2012 that we believe are worth the read.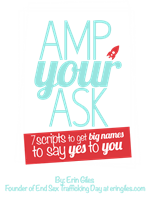 Author: Erin Giles
Synopsis: This is an eBook for entrepreneurs and change makers who have big asks to make via email and don't know what to say or where to start. Capitalizing on her experience raising $10,000 in just 29 days for a philanthropic initiative she founded, Giles shares her secrets on how to grow a business quickly by making the right connections.
What You'll Learn: Never again will you be at a loss for words.  Amp Your Ask includes seven copy and paste-able email scripts you can use to catch the attention of the "big guys" in any industry.  Use these scripts to land interviews with high profile big shots, raise money, secure major media coverage and more.
Ideal For: Small biz owners eager to connect with influential people.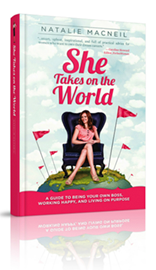 Author: Natalie MacNeil
Synopsis: Packed with powerful business and life lessons plus real-life confessions from successful women entrepreneurs, She Takes On the World provides the perfect balance of inspiration and practical business strategies.
What You'll Learn: As the title suggests, this book teaches women how to take the world by storm. Learn how to design your personal MAP (Master Action Plan) to help you combine your passion with purpose.  Get ready to accomplish amazing things in your business and personal life.
Ideal For: Women ready to leave their mark on the world.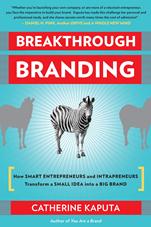 Author: Catherine Kaputa
Synopsis: Successful companies of all shapes and sizes begin with three things: an entrepreneur, a winning idea and a brand strategy.  Branding expert, Catherine Kaputa, shares dozens of brand histories (e.g. Twitter, Red Bull, Groupon, etc.) to demonstrate what makes a brand thrive.
What You'll Learn: Kaputa provides step-by-step exercises plus cutting edge social media and marketing techniques to help you transform your small idea into a big brand
Ideal For: Entrepreneurs interested in growing a brand, not just a company.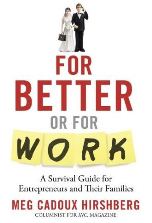 Author: Meg Cadoux Hirshberg
Synopsis: Can entrepreneurs balance work and family life? Author Meg Cadoux Hirshberg, wife of Stonyfield Yogurt cofounder Gary Hirshberg, examines the impact of the entrepreneurial life on families and personal relationships.
What You'll Learn: One word: survival. For Better or For Work will remind you that the long hours and late nights spent on your business or with the family are worth the effort, and will give you the tools for making both endeavors successful.
Ideal For: Workaholics who need to be pried away from the office.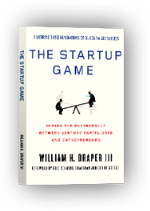 Author: William Draper
Synopsis: With more than 40 years of experience working in Silicon Valley, Bill Draper provides an inside look at how the world of venture capital and entrepreneurship works.  Draper's personal stories detail a life of meaning and impact that spans venture capital, public service, and philanthropy.
What You'll Learn: Whether you've experienced the highs and lows of Silicon Valley personally or just want to learn from those who have, you will learn the inner workings of the venture capital industry.
Ideal For: Anyone who wants to be the next big thing in Silicon Valley.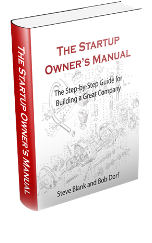 Author: Steve Blank
Synopsis: Simply put, this handy manual is the greatest encyclopedia for startups.  It has become the "go-to" resource for thousands of startups plus leading universities such as Stanford, U.C. Berkeley and Columbia.
What You'll Learn: Brace yourself to learn the best practices, lessons and tips that have swept the startup world. The Startup Owner's Manual guides you through tested and proven methods including Blank's own Customer Development process used by startups to jumpstart success.
Ideal For: Startup newbies and veterans trying to crack the success code.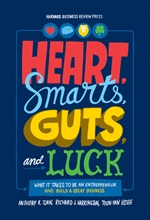 Authors: Anthony Tjan, Richard Harrington and Tsun-Yan Hsieh
Synopsis: What do all high-achieving entrepreneurs have in common? CEO advisors, venture capitalists and authors Tjan, Harrington, and Hsieh reveal the traits of those who "make it." What are they? Heart, smarts, guts and luck.
What You'll Learn: After you complete the very first Entrepreneurial Aptitude Test (E.A.T), you'll learn which trait(s) drives you. Though no single profile for entrepreneurial success exists, this book will help you understand which attributes to "dial up" or "dial down" to realize your full potential.
Ideal For: Founders ready to learn what makes them tick.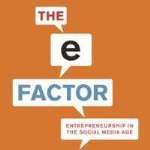 The E-Factor: Entrepreneurship in the Social Media Age
Authors: Adrie Reinders and Marion Freijsen
Synopsis: The founders of the largest online community (800,000+) for entrepreneurs in the world, efactor.com, shed light on how to use social media effectively to engage with current and potential customers.
What You'll Learn: Reading this book will help you master and launch a powerful social media strategy. Take note of the 10 highly effective habits of social networking outlined in the book including; how to develop win-win relationships with online users, create customized campaigns for each social media channel and measure your success
Ideal For: Entrepreneurs prepared to go beyond the tried and true.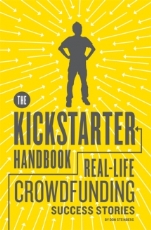 Author: Don Steinberg
Synopsis: Business journalist Don Steinberg interviewed dozens of artists and inventors who launched their ideas and projects via Kickstarter.com - the phenomenal "crowdfunding" website launched in 2009 that brings venture capital to the masses.  Through their voices, you'll explore the strategies of a successful Kickstarter campaign.
What You'll Learn: The Kickstarter Handbook is an easy-to-read reference that will help anyone gain a fairly deep understanding of the world of crowdfunding.  For those eager to get started, discover the elements of a compelling Kickstarter video, innovative ways to market your project and how to get donors onboard.  You'll also discover what to do in a best-case scenario—when your project goes viral and the cash starts flowing in.
Ideal For: Innovators who don't mind getting a little help from their friends.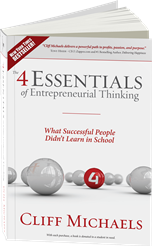 The 4 Essentials of Entrepreneurial Thinking: What Successful People Didn't Learn in School
Author: Cliff Michaels
Synopsis: Drawing on classic mentors from da Vinci and Mozart to modern moguls like Oprah and Branson, Michaels seamlessly blends timeless wisdom and new ideas.
What You'll Learn: Michaels emphasizes that everyone needs an MBA ('Master in Basic Abilities') to get the most out of their life and business. He also shares his dynamic system of timeless lessons anyone can follow, including rare insights from his own Diary of a Dotcom.
Ideal For: Entrepreneurs interested in benefiting from a real-life MBA.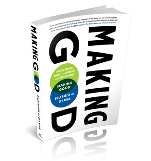 Authors: Dev Aujla and Bill Parish
Synopsis: Is there a way to make a difference in this world and earn money at the same time? The authors of Making Good believe making money and affecting positive change are not mutually exclusive--in fact, they are very much connected. With real-life success stories and practical advice and exercises, Making Good outlines how to find opportunities to effect change and make money.
What You'll Learn: Making Good maps out step-by-step, how you can achieve financial autonomy, capitalize on global changes to infrastructure, and learn from everyday success stories--providing the skills and insights needed to succeed while building careers and lives of consequence.
Ideal For: Change makers motivated to make the world a better place.
If you've read one of these books, then please share your big "aha" moment – the flash of inspiration or the invaluable lesson you will embrace in 2013.  If you recently read a book (not on this list), that changed how you conduct business or how you work, then please share it with us.