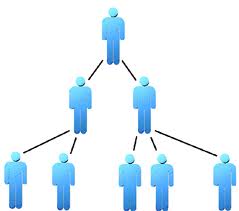 As a small business, you are forced to do more with less, all the while competing with companies much larger than you. Competing with larger companies isn't your only challenge as a small business; you have less manpower and generally, less money to work with. This begs the question, how are you going to make a name for your company, brand, or product at that disadvantage? Viral marketing.
There are several takeaways small businesses can learn from viral marketing.
1. Be unique. Getting something to go viral requires you to think outside the box. Make your company stand out by doing things that are different and memorable. This is what will set you apart from your competitors.
2. Keep it simple. Confusing or overwhelming your customers with information will turn them away. Keep your message and calls to action clear and to the point.
3. Make it shareable. The easier you make it for your audience to share your content, the more likely people will be to share it. Thus, furthering your reach!
4. Use humor. Lighten up! Everyone enjoys a good laugh every now and then, so don't be afraid to use humor. Something that makes people laugh is more likely to be remembered and passed on to others.
5. Know your audience. Figure out what makes your audience tick. Once you know what your audience's interests or pain points are, you can capitalize on them to make your campaigns more effective.
6. Be authentic. Authenticity is a key takeaway from viral marketing. Your audience will pick up on when you are being deceptive and it could be very damaging to your company. Be transparent, never mislead your audience, as it is more likely to hurt your company image rather than promote it.
7. Experiment. High risk, high reward. As a small business, you have the luxury to be able to experiment with different marketing approaches, so take risks and hopefully you will reap the benefits!
8. Don't stress. Not everything that works for other companies will work for yours! Keep your ideas fresh and be able to adapt if something doesn't work.
9. Be passionate. Share your passion with your customers; make them as passionate about your products as you are. Passionate customers can become brand advocates who help spread your message.
10. Be buzzworthy. As a small business competing with larger companies, you have to figure out a way to break through all the clutter. How you ask? Be buzzworthy. Give your customers something to talk about and make them want to share your story.