When you're building a business, the last thing you want is to seem like a total rookie. Even if you're a mastermind and building the next Samsung in your basement, your clients aren't going to know that.
What they're going to notice are jumbled cell phone conversations, sketchy Hotmail accounts, and brand logos that look like they were designed in paint.
I am a brand new entrepreneur who is fighting to seem as credible as possible. My business is scaling faster than I ever thought it would. High-growth organizations are knocking on my door to hire my company and team of writers. To impress these clients, my business needs an image more sophisticated than 'freelancer hiding in her basement.'
Here are 10 easy to implement tactics that are helping me preserve my image and sanity:
The Basics
1. Company Email Addresses
Businesses that don't have professional email addresses look totally sketchy. There's no way around it. Nothing screams 'basement' louder than freelancewriter487@hotmail.com.
So, sign-up for a domain name and create vanity email addresses in under 10 minutes through Hover. You can even forward emails to your personal account (for example, Ritika@usergrasp.com could forward to a Gmail account).
If you don't get a company email address, customers will think you're too lazy to sign up for a one. They'll assume that you're lazy about your work too.
2. Virtual Phone Systems
Are you someone who hates checking voicemail? Do you constantly deal with statick-y phone lines, dropped calls, and a team with 6 different area codes? Virtual phone systems can help you streamline your company's image to look like you're under one roof together.
You can even forward calls, get an 1 800 number, and have your voicemails transcribed, then emailed to you. This workflow will save you time by streamlining your client communication. Plus, these systems are pretty cheap.
3. A Physical Address
Internet businesses can be totally shady. At least, that's what prospective customers are thinking. We've all been burned by scammers at some point. That's why folks will instantly be skeptical about doing business with your online 'company.'
One way to prove that you're real is to make your physical address easy to find on your website. If you work out of your house? Rent a mailbox at a local co-working space for $50/month.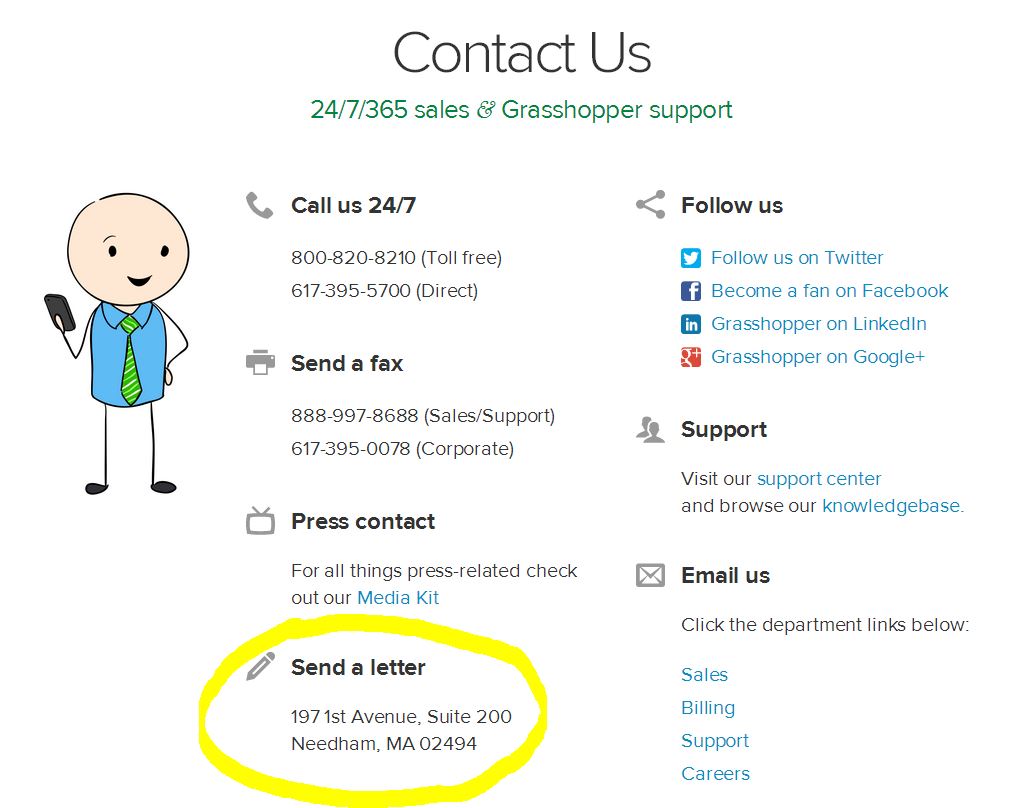 Get Going
4. Trust Badges
If you're reading this blog post, you probably care about your customers' data and privacy. You customers, however, don't know that. You need to be very clear that your company prioritizes safety and that you're up to par with industry standards. Get verified by VeriSign, McAffee, and Norton. Put these companies' badges on your footer and checkout pages.
5. Team Photos
Human-to-human relationships are tough to build online. That's where photos come in. Show that there's a real team behind your company.
And if it's just you? That's fine too. Photos of people are integral for building trust. Let your company's personality shine. At the end of the day, people want to do business with other people.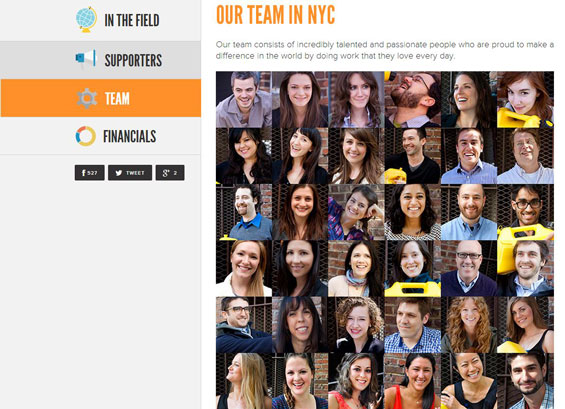 6. Client Logos
An existing client base is a powerful way to build credibility. Getting that first customer is always challenging. If you can show that you have 5 or more, your prospects will instantly understand you're running a legitimate company. Your clients want to work with products and services that are in high demand. Show that you're high in demand.
'Logo porn' is another term that small business owners use to describe this concept.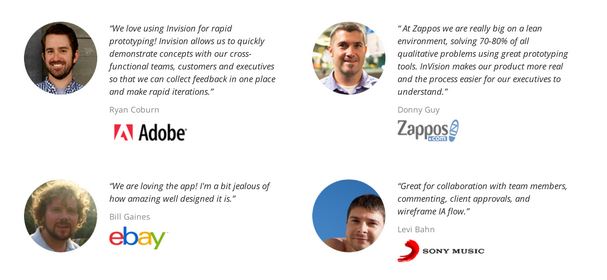 Once You're Running
7. Live Chat
When customers or prospects have questions, they don't necessarily want to hop on the phone. They'd rather manage these processes in the background. One way to build trust is to give website visitors the opportunity to ask questions as they come up.
You can work with someone on your team to manage the live chat conversations, and if you're too busy, you can outsource the conversations to a live agent who will take the time to learn about your company.
For a great collection of live chat options, check out this blog post from Sherice Jacob.
8. Customer Testimonials
Do people love your brand? Prove it. Nothing speaks louder than a bunch of thoughtful customer testimonials. Showing that your customers love you is known as social proof.
You can share customer testimonials in a variety of formats including long form case studies, videos, and short-form customer recaps. You might use real Facebook posts, Yelp reviews, and Tweets from customers (just make sure to ask first).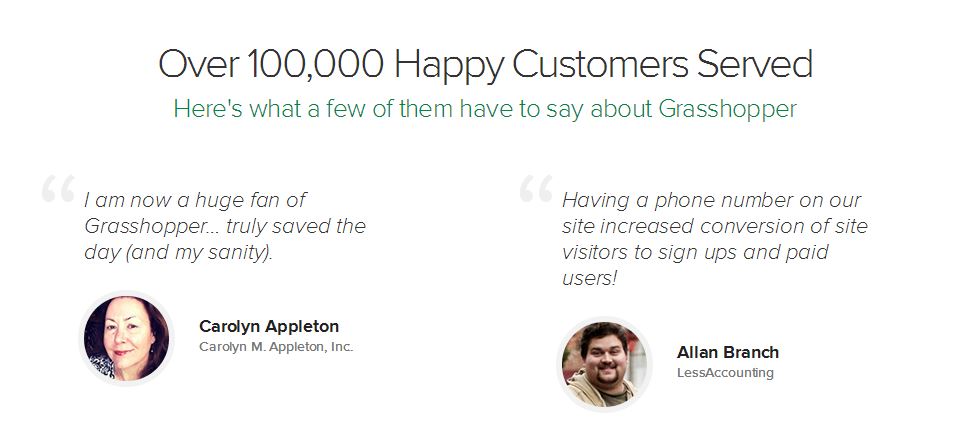 9. Videos
It's one thing to talk about your business. It's another to provide people with an in-depth explanation for what you do. Video is a high-impact strategy for personalizing your business. Thanks to YouTube, smartphones, and HD video cameras, the ability to integrate video with your website is easier than ever.
You can always hire a videographer to produce a video, but if you're budget-strapped, just make something at home. If you want to hire a professional, you can use companies like SmartShoot or ZoomTilt to connect with local videographers in your area. Or, just make a quick snapshot on your smartphone. Vine and Instagram video are great, easy-to-use options.
10. Professional Headshots
Kick your team photos up a notch and get matching professional headshots. These need not be cheesy. Rather, they should signify how serious you feel about your company and brand. Hire a professional photographer to come spend an afternoon with your team. You will look amazing and inspire a sense of connection.

Put Some Muscle Behind It
It doesn't matter how good you are. Customer psychology is everything. You could sell the best product in the world and still fall flat because of a silly marketing mistake. If you're strapped for time (as many small business owners are), tackle the low-hanging fruit first.
Appearances really are everything, and if you want to go after bigger clients and customers, you need to compete.