Being a digital nomad has infinite perks: you can set your own hours, live wherever you want, and even work in your pajamas. Despite the immense work-life balance that remote professionals enjoy, however, working from the living room can eventually get dull. So what can you do when you're feeling uninspired? Take advantage of the world as your office and set your sights on someplace new.
If you've been feeling the travel bug or itching to get out of your regular routine, here's a list of 10 global cities that are perfect for digital nomads.
1. Geneva, Switzerland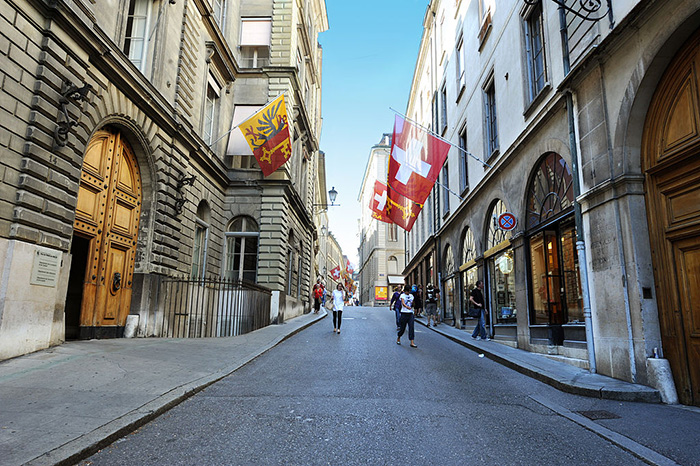 Geneva's history as a financial center has helped it become a world leader for fintech startups and digital currency innovation. But even if you're not slinging bitcoin or managing finances, Geneva has a centrally-located branch of Impact Hub for working and networking with fellow workers of all industries.
Geneva also offers free public wifi in the city's most beautiful spaces. This includes the glimmering shores of Lac Léman, the verdant botanical gardens, and a wealth of other parks and historic spaces. Not a francophile? Despite that fact that switzerland has four official languages, English is spoken fluently around Geneva's city center. And if you just happen to get sick of this ethereal place, destinations like Paris and Milan are just a zippy train ride away.
2. Vancouver, Canada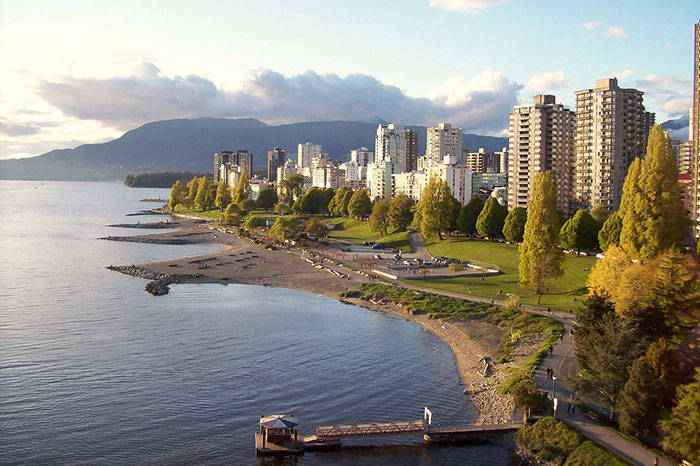 Nestled between the North Shore Mountains and the Pacific Ocean, Vancouver is the best of both worlds. Whether you're seeking a magestic post-work hike, a relaxing beachside bonfire, or a glamorous happy hour, Vancouver is a thriving metropolis in mother nature's backyard.
For when you're not enjoying these marvels, Vancouver also caters to startups, entrepreneurs, and remote workers of all industries. There's a vast selection of cozy coffeehouses and laptop-friendly, farm-fresh eateries, plus a number of wifi-connected public spaces. If architectural marvels are your thing, the Vancouver Public Library is a popular place to get some work done. The library is set to expand its top floors in 2018, which will include a rooftop garden, theater, and event spaces.
3. Barcelona, Spain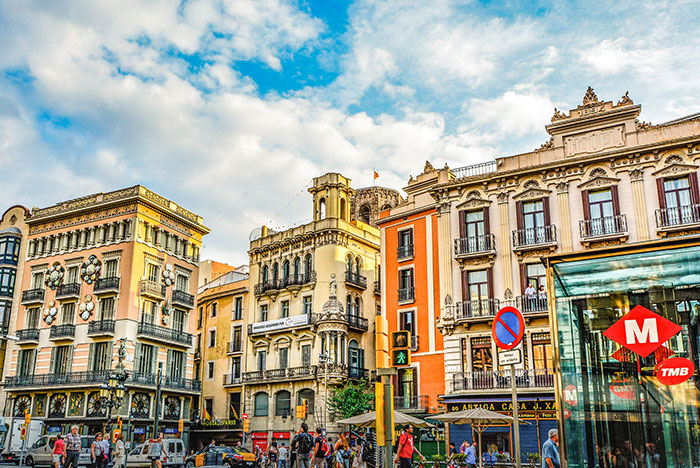 With 2,500 hours of annual sunshine and 24/7 beach access, living in Barcelona feels like summer all year long. Sun and surf aside, Barcelona also features a variety of coworking spaces, like The Foundery and Makers of Barcelona. Many of these spaces can be rented on a daily, monthly, or weekly basis. If rubbing elbows with entrepreneurial expats isn't your scene, try finding a quiet nook in one of Barcelona's colorful coffee shops and cafe's. Here, you'll find heaps of fresh baked pastries, hearty espresso drinks, and all the speedy wifi you desire.
No matter where you work form, be sure to plan your workday around siesta. This countrywide afternoon quiet time may make it harder to work from a public space, but it* does* give you an excuse to put your laptop away and rest up for a night out with new friends.
4. Kansas City, Missouri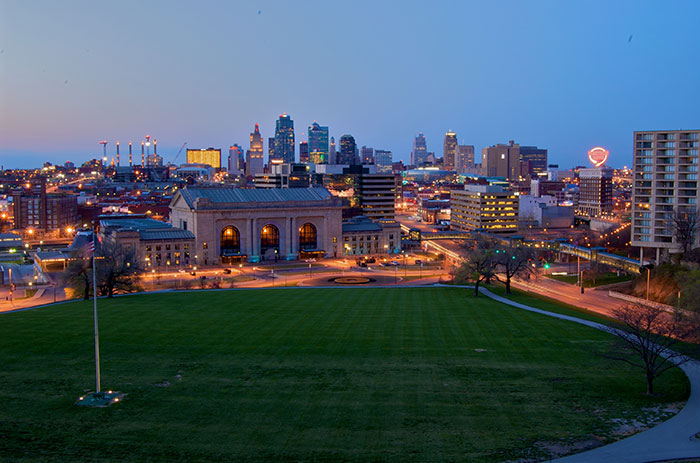 Known for its smoked ribs and roadside barbecue stands, Kansas City is a midwestern food haven that's quickly becoming known for its tech scene. In 2016, Kansas City launched its smart city initiative. This program includes free public wifi along the 2.2 mile Kansas City streetcar line and a series of 25 digital kiosks for accessing city information, directions, and more.
Kansas City is also a hotspot for culture, and there's no shortage of interesting, historic places to get your work done. Try one of the many tucked away tables at the Kansas City Public Library, for example, which boasts profound architecture and rare archives. Or, stop by the Nelson-Atkins museum of art. With its free wifi and free admission, you can work from the restaurant, the sun-filled atrium, or anywhere else you feel inspired.
5. Auckland, New Zealand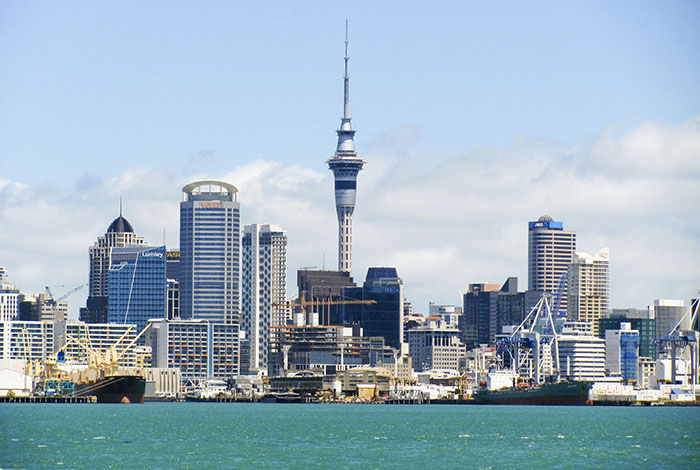 From Sauvignon Blanc tastings to emerald-flanked beaches and hobbit houses aplenty, there's no surprise why New Zealand is an incredible place to visit. But when you're considering a work vacation, there are some other things you should know about Aukland's tech scene.
To start, there's Aukland's Wynward Quarter initative. This citywide program is an immense construction project aimed at improving accessibility, connectivity and innovation in one of the city's oldest locations. Within this technology-driven city space is GridAKL, a community coworking space aimed at helping innovative businesses thrive through collaboration. GRIDAKL is the ideal space to network with other remote workers and get inspired. When the clock strikes five and you're in need of some nature, head out to the countryside to fill up your glass and soak in the beauty.
6. Amsterdam, the Netherlands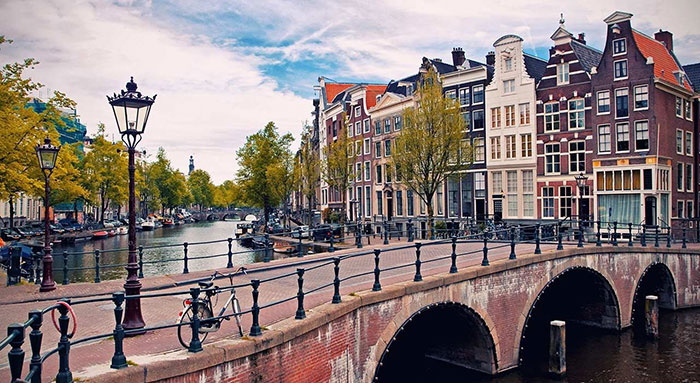 Are you a fan of bicycles, twinkle lights, and incredibly kind people? Then Amsterdam might be your next best bet for a remote working adventure. Amsterdam has the Expatcenter Amsterdam, a public service that helps highly-skilled workers settle into a comfortable life. The city has even been known to support creative entrepreneurs and freelancers with their ventures, as long as they benefit the city and its people.
With high employment rates, meticulously clean streets, and a selection of global cuisine, you'll feel a little bit like you've stepped into heaven here. Plus, the Dutch know a thing or two about high quality coffee, delectable pastries, and reliable internet. But when the caffeine headache does hit and you're desperate for an espresso, just be sure you're going to the right kind of "coffee shop."
7. Budapest, Hungary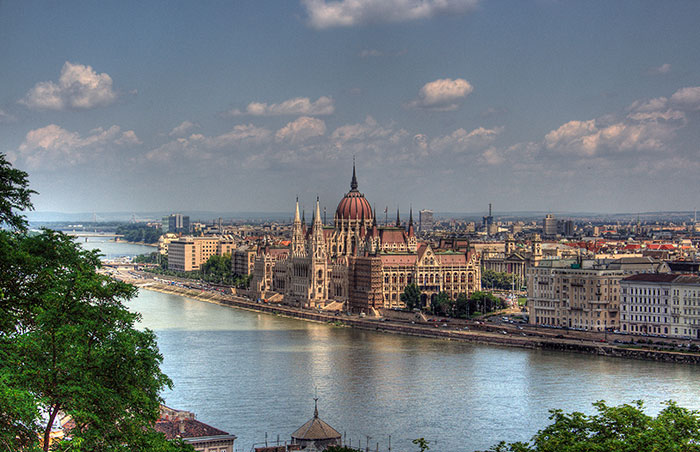 Budapest is another city that's quickly gaining momentum in the race for Europe's most tech-savvy metropolitan. KAPTÁR is Budapest's leading co-working space, providing a productive and inspiring environment for startups and digital nomads from across the globe. Budapest is an affordable city for a long term stay, with costs of lodging and food being much lower than other parts of europe.
There's also a wealth of cultural activities to enjoy, including history museums, art exhibits, libraries and live theaters. If you're seeking work-life balance and peace of mind on your stay to Budapest, be sure to check out one of Hungary's many thermal baths and local spas to relax and unwind.
8. Stockholm, Sweden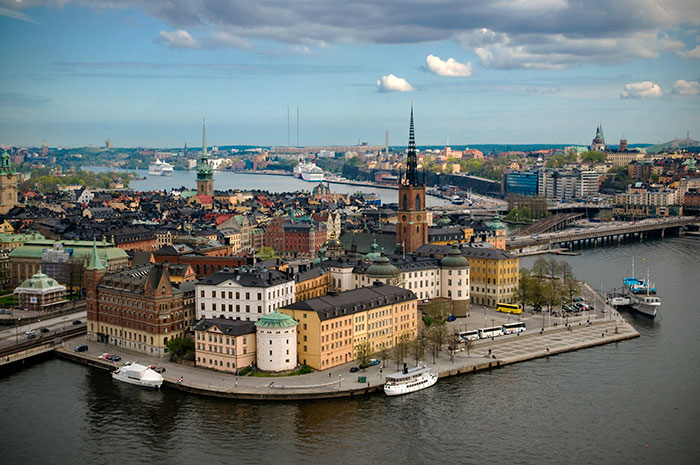 If you're really sick of the neighborhood starbucks, why not try working in someone else's living room? This is the premise of Hoffice–a new movement in Sweden where groups of remote workers are invited to work inside the homes of local residents. This is one reason why Sweden is great for digital nomads (but it sure isn't the only one).
Stockholm is another hub for coworking spaces, and theirs come splashed with rainbow colors and infinite creativity. This city also has its own unique twist on remote working spaces, with co-working cafés that boast all the qualities of your favorite restaurant along with comfy desks and chairs designed for getting work done. These spaces are known to have games, couches and other fun perks, so you'll never be short of a creative outlet when you need one.
9. Zagreb, Croatia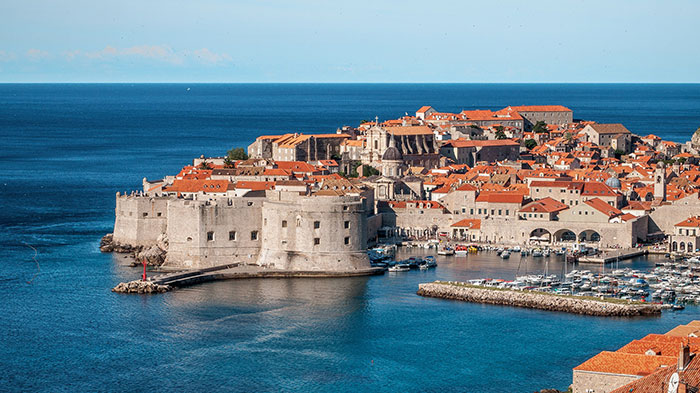 Situated in one of the most picturesque countries on earth, Zagreb is a hub for retail, telecommunications, and food and drink companies. Zagreb has bustling cafés on every corner, many of which are filled with expats and traveling professionals from around the world.
If you're hoping to launch a company, Zagreb might be the ideal place to do it. The city has a welcoming startup community with weekly meetups, mixers, and talks designed to expose startups and students to the world of incubators and angel investors. Zagreb also is home to the thriving startup incubator ZIP, which offers mentorship, networking, support, and media exposure to companies accepted into the program.
10. Austin, TX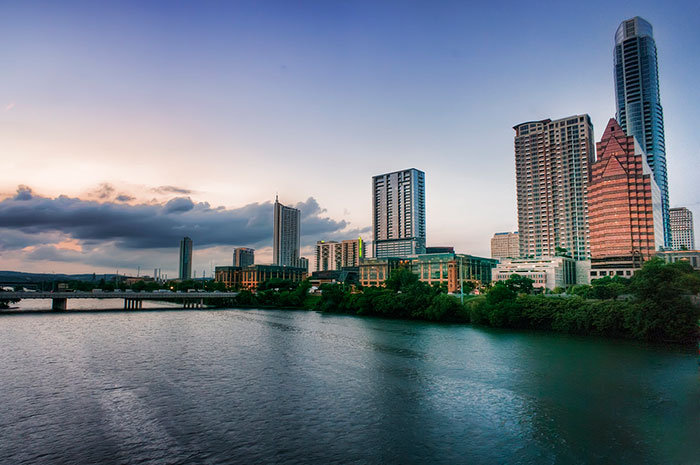 This former cowboy town has dusted off its boots to become a hipster's haven. Austin has all the perks of a city like LA or New York, but it retains just the right amount of rustic urban charm. From sophisticated craft beer to low-key coffee shops and bookish cafés, Austin is filled with the kind of places that remote workers love.
While it may not be the next Silicon Valley, it does have something to make all other cities envious: South by Southwest. SXSW is a world-renowned festival filled with pitch events, networking opportunities, and interactive panels featuring your favorite startup gurus. The event has taken place every year since 1987, and there's no shortage of inspiration that comes from attending it.