Final Project Weighing the Pros & Cons of Your Business Legal Structure
Completion time About 2 hours
Share this lesson
Summary
This exam will encourage you to take the knowledge you learned from this course and select a legal structure for your business. Once you've selected a structure, you'll complete a worksheet that analyzes the business potential.
Step One
Download the following worksheet
Step Two
Complete each section of the worksheet (2pts each):
Formation
Ownership
Liability
Tax Implications
Investments
Planning Ahead
Step Three
Submit your final project to Grasshopper for a chance to win a subscription with IncFile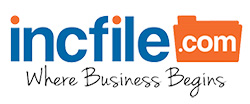 Step Four
Within two weeks of the deadline, students will receive their grade, certificate of course completion, and find out if they won the subscription with InFile.