Small Business Saturday Statistics
Everything You Need to Know
Small Business Saturday – a day to support the little guys. American Express created the holiday to support the small businesses that keep our nation running. When consumers use their American Express cards, they get money back for their purchases.
But is Small Business Saturday actually helping small businesses across the country? We've compiled some numbers to help you understand the impact that #SmallBizSat is having not only on the American economy, but also the businesses that participate.
We've compiled the most recent stats we could find, and will be updating this article with stats from 2016 as soon as we have them.
What is Small Business Saturday?
Small Business Saturday is a national holiday celebrating America's small businesses, started by American Express in 2010. It happens on the Saturday after Thanksgiving, the day after Black Friday, which is usually the fourth Saturday of November. American Express rewards consumers who use their American Express cards on the holiday. In 2013, when someone spent $10 or more at a small business, they were rewarded $10 of credit.
General Small Business Stats
To put Small Business Saturday in context, it's helpful to understand their impact on the American economy. Here are some helpful stats from the U.S. Small Business Administration (SBA). Keep in mind that the SBA defines a small business pretty broadly – for many industries, that means up to 500 employees or $7.5 million in average annual receipts. This means that the SBA's small businesses are probably a lot bigger than those in your community.
Stats from the Small Business Administration
There are 23 million small businesses in the country.
Small businesses have increased by 49% since 1982
54% of U.S. sales happen at small businesses.
Small businesses have created 8 million jobs since 1990.
Franchised small businesses employ roughly 8 million people, and make up 40 % of all American retail jobs.
Small Business Stats from Other Sources
Small businesses donate 250% more than larger businesses to non-profits and community causes (Source: Seattle Good Business Network).
If you spend $100 at a local business, roughly $68 stays in your local economy. If you spend the same are a large business, only $43 stays in the local economy (Source: Civic Economics Study in Grand Rapids, Michigan).
66% of small businesses plan to keep spending money on digital marketing. According to the same study, 66% could not survive without wireless technology (AT&T Small Business Technology Poll 2013).
Stats from Small Business Saturday 2015
95 million people went out to shop small on Small Business Saturday 2015
Spending on the holiday reached $16.2 billion last year — that's a 14% increase over 2014. It blew our projection right out of the water!
Over 241,000 posts graced Facebook, Instagram, and Twitter throughout the month of November, including 100,000 on the holiday itself (Source: American Express).
Even the Obama family joined in, visiting a local indie bookstore in Washington, D.C.

Enjoyed stopping by Upshur Street Books today. Celebrate Small Business Saturday by supporting a business near you. pic.twitter.com/udTcIhxtOC

— President Obama (@POTUS) November 28, 2015

Registered Neighborhood Champions reached 4,100 throughout the country (a 48% increase over the previous year) who rallied support for their local small businesses.
An NFIB survey found that 55% of US consumers are aware of the holiday, and a whopping 83% say it inspires them to shop small throughout the year, too (Source: Small Business Saturday Consumer Insights Survey).
American Express pulled back in 2015 on monetary incentives ($10-$30 statement credit) for cardholders to shop at small businesses, but the uptick in small business customers continued to grow.
2016 Projections
It's hard to say exactly what will happen this year, but here are some projections:
After 2015's strong growth, we're projecting $17.8 billion to be spent this Small Business Saturday, an increase of 10% over last year.
Americans expect to spend around $636 on holiday-related shopping in general, a modest 3% increase over last year (Source: NPD). We predict a larger percentage of this money will go to small businesses, too.
Shoppers are planning to do 38% of their shopping online (an increase of 5% over last year and 9% over 2014). Small businesses with successful online initiatives will be at a continued advantage, benefiting from both Small Business Saturday and Cyber Monday shopping.
Price consciousness among shoppers may be tempered — only 12% of consumers report the economy will have a significant impact on their holiday spending (down 2% from 2015).
Shoppers now care as much about the shopping experience as the gifts they get, according to the PwC. This puts small business owners at an advantage.
American Express card holders are eligible to earn up to 2x the reward points when they shop at small businesses between now and the end of the year.
Small Business Saturday Spending Habits
It's difficult to quantify the exact consumer spending habits on Small Business Saturday, but we can draw a lot of conclusions. In 2011, American Express saw a 23% increase in transactions at small businesses, proving that people weren't just tweeting, but spending too. Additionally, holiday sales at eCommerce shops, many of which are small businesses, have gone up year over year.
Last year, the average American spent $804 on holiday shopping. It's likely that some of this money was funneled into small businesses via the holiday.
It's worth noting that even if consumers don't spend on the actual Saturday, the publicity of Small Business Saturday has given heightened awareness to consumers. They're likely to increase spend at small businesses on other days.
Case Studies: Is it Successful?
Just because something generates thousands of Tweets doesn't mean it actually helps small businesses. That's why we found some real small businesses who have experienced the holiday.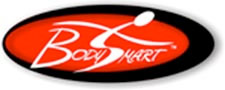 BeBodySmart.com: Got New Customers
BeBodySmart.com, an eCommerce retailer that sells all kinds of athletic apparel and fitness equipment, saw great success due to Small Business Saturday promotion. CEO Shahzad Paul told Inc. that Small Business Saturday brought in a whopping 900 new customers. "That was ─ and has been ─ our best sales day so far," Paul told Inc.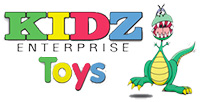 Kidz Enterprise Toys: Increased Sales by 126 %
Tracey Harding, co-owner of Kidz Enterprise Toys in Tyngsboro, Massachusetts, joined the Small Business Saturday movement in 2012. She took advantage of everything that American Express offered, including free posters and Facebook ads. Tracey took it to the next level by telling her customers about it at the shop. She didn't just encourage them to take advantage by shopping at her store, but suggested they shop at other small businesses as well. Because of her efforts, sales increased by 126% on Small Business Saturday in 2012.

A Media Agency Hosts an Event and Sees 2.5% Revenue Growth
The Media Captain, a digital marketing agency in Columbus, Ohio, participated in Small Business Saturday in 2012. They held a party at their office, and invited clients and their significant others along with potential new clients and friends of employees. They conducted a 30-minute question and answer about social media marketing with all of the participants and then mingled and partied. The Media Captain got one new client from the event and had an existing client add on a new suite of services. This resulted in 2.5% uptick in revenue for 2013. Just as importantly, everyone had a great time at the event, which is good for the brand.
2014 Small Business Saturday Stats
Small Business Saturday has more than 3.3 million Facebook fans on their "Shop Small" page.
Neighborhood campaigns have boomed, with nearly 3,000 neighborhood champions who signed up to rally their communities. That's more than double 2013's numbers!
Americans spent on average $804 on shopping in general, down from last year, according to research from Fundivo.
Online shopping reached an all-time high.
$14.3 billion was spent on Small Business Saturday 2014, making for a YoY increase of $300,000 (Source: American Express).
Consumers continued to be extremely price conscious. Small businesses who offered low prices and good deals were at an advantage.
2013 Small Business Saturday Stats
$5.7 Billion spent, which was 3.6% more than 2012 (source: American Express).
41 governors gave proclamations supporting Small Business Saturday (source: Businessweek).
43 U.S. Senators pledged their support.
Small Business Saturday has more than 3.3 million Facebook fans (source: Businessweek). On October 14, 2014 there were 3,317,865.
77% planned to shop at small businesses on the holiday (Source: American Express)
71% of people were aware of the holiday, compared to 67% in 2012 (Source: American Express)
294 cities made proclamations welcoming the holiday (source: American Express).
370 advocacy organizations endorsed the holiday.
Twitter saw more than 352,000 tweets about the day, which was 65% more tweets than 2012.
93% of Americans believe in supporting small businesses.
2012 Small Business Saturday Stats
$5.5 billion spent
A business owner in Iowa City had a 30% increase in sales (source: The Daily Iowan).
Store owners in Saratoga Springs, New York had 35% more sales than usual (source: The Saratogian).
500,000 small businesses participated (source: Inc.)
Topsy showed that Small Business Saturday was mentioned on Twitter about 200,000 times (source: Inc.)
Small Business Saturday Quotes
We couldn't be more proud and more humbled by how small businesses have taken ownership. It's become a part of the shopping culture, along with Black Friday and Cyber Monday. – Mary Ann Fitzmaurice Reilly, Vice President of American Express, Businessweek
In an uncertain economy, America's small businesses have remained a beacon — creating good jobs and supporting the families they employ and the communities around them. We are very pleased that so many Americans sought to give back by shopping small this Small Business Saturday. We hope that support of small firms, retailers, restaurants and other independent businesses continues throughout the holiday season and all year round. Continued support of this vital sector is one important way to ensure our economy fully recovers and a healthy private sector is restored. – Dan Danner, CEO of NFIB, American Express
I like to find unique gifts and treasures, and at big box stores, you don't tend to find them. My parents owned a small business, and I think small businesses are what make our neighborhoods great. – Sarah Perkins, The Boston Globe
Quick Links